Wishing all of our trainees, alumni, partners, sponsors, volunteers and Supermums community a very Merry Christmas and Happy Holidays!
We are delighted to have inspired and supported so many mums, dads and non-parents throughout 2020. Our target was to help 200 mums by the end of the year…we have smashed that target having helped nearly 400!
We are now truly global with trainees and volunteers across 3 continents with courses running in USA and EMEA and we hope to take ANZ by storm next year. We are also so delighted to have such an engaged community, and supportive network on Facebook and other social channels.
It's a year to put behind us in many ways, so we encourage you to think about your goals and priorities for the coming year to help you feel strong, resilient and ready to go when January arrives. Let's focus on what we can control and achieve.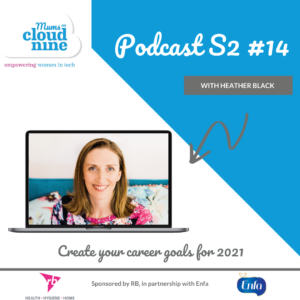 If you missed last week Mums on Cloud Nine podcast, you can listen to it again as Heather shares how setting goals for the year head can improve your confidence and help you achieve that promotion or change careers.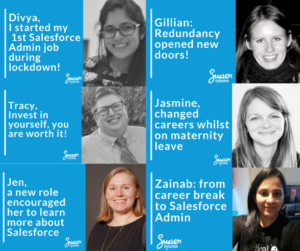 Our trainees and alumni have such inspiring stories and we love sharing them with you each week. As 2020 comes to a close, check out this years case studies and read how people, just like you, have overcome their fear to start their journey with Salesforce, supported by Supermums.
Let's make 2021 amazing!
Our Early Bird discount ends on Monday 21st December and you can save £100 off any of courses using the discount code EARLYBIRDDEC2020 at the checkout.
If you are new to Supermums or the timing has never been quite right but with a new year, comes reflection and a search for something different, take a look at the courses we offer and how they can help you start or accelerate your journey in Salesforce:
Merry Christmas, Happy Holidays, stay safe and we'll see you next year!