It can be scary deciding to challenge yourself to something new, but taking a leap and upskilling can reap huge rewards
One of the questions we often get asked at supermums.org is "should I move on from being an admin to a developer"? We decided to look at some of the reasons why you might like to move on in your journey through the Salesforce ecosystem, which will hopefully help make you make up your mind.
1. Money
Let's get this over with as it's what everyone wants to know.  Moving from an admin role to a developer role will, with no doubt, increase you earning potential. Average earnings of a Salesforce Developer in the UK are upwards of £58k and in parts of the US are $125,000 pa. Being a developer was listed by Indeed as one of the top ten jobs of 2019 and that opportunities grew by 109% between 2015 and 2019. Salesforce is the leading platform in cloud computing and the most internationally implemented CRM, so things can only get better and better. 
2. Find a job that suits you
For every one Salesforce developer in employment, there are four empty roles. So, not only are the earnings pretty good, but it's highly likely that you'll land a job that suits you, whatever it is you want: a team role, flexible or virtual working. With developers being in such high demand you should be in a great position to negotiate whatever it is that's important to you. So, if you really like being at home with your head down, or love being on the floor with a team, you should be able to find a role and environment to suit you.
Dont just take it from us, earlier this year we ran a series of career insights webinars with developers- check them out HERE
3. It's your first step towards becoming an architect
If you're dreaming of one day becoming a Salesforce architect, then this is your first step towards that. Getting to architecture level is a huge achievement and takes dedication to learning. It involves looking at the 'big picture and designing highly complex solutions. It requires an in depth understanding of the Salesforce Platform, its products and functionality. There are different routes to architect, but your first step is to take the Platform Developer I certification.
If you are interested in the architect route, keep an eye out for an upcoming guest blog from our friends at Ladies Be Architects!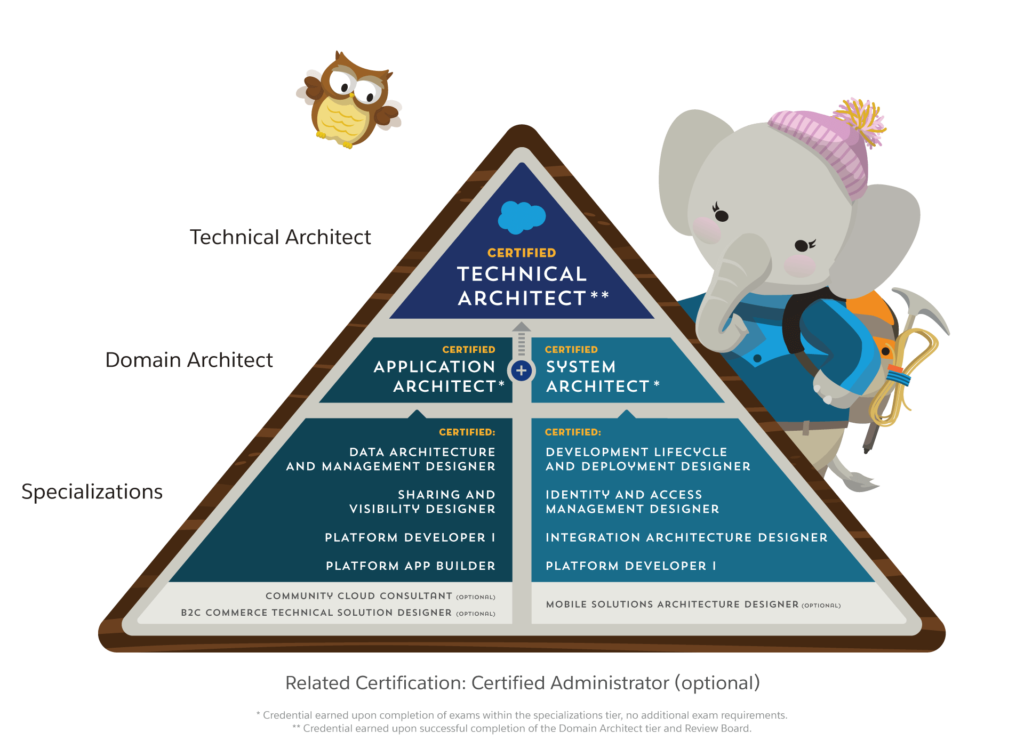 4. Stop the frustrations
If you're constantly frustrated by not being able to to do the little tweaks that you know will make life much easier, or keep asking "Why" you might find that being a developer really suits your problem solving personality. Perhaps you're gagging at the bit to really create a platform that works smoothly for your organisation, or just want a position where you have a lot more independence and are working on your own projects, and not at the beck and call of a team.
The developer mindset relies heavily on automating boring repetitive tasks so there's a lot of fulfillment in making processes easier, quicker and more productive. It means going above and beyond to the point-and-click functionality of an admin to tailor your org to your business needs.
5. Join the community
Just like every level of Salesforce, there are communities of developers who are there to support you, keep you motivated and help you get your head around the hard bits. At Supermums, you'll also get your own mentor, just like you do on the admin course. These mentors are experienced developers who have at lest two years of working as a developer, and not only are they there to support you, but can also point you towards other networks as well as our own Supermums Facebook group.
6. Be happy!
Psychologist Carol Dweck found that there were two mindsets; the fixed mindset, where we are happy to stay within our comfort zone, and the growth mindset, where we are always learning, stretching ourselves and making new connections. Those people in the growth mindset self-reported as being happier, more fulfilled and less likely to suffer from depression. Of course, we know that already, but how often do we deliberately step into the growth mindset? Moving further into the ecosystem will make sure you stay in growth, keep you engaged and even healthier and happier!
One of the great things about the Salesforce journey is that not only are you always learning, but there are visual stepping stones as you go in the from of trailheads, super badges, and certifications that help give you the feeling that you are advancing. 
7. You're in the best place
Your admin experience is going to be invaluable when it comes to working as a developer. You are going to know the frustrations, the questions people ask that you currently cannot answer, and should be a dab hand at data management. You are already starting to model data whenever you create a new custom object or work with a lookup field. You've probably also worked with developers as part of your role, and may have already formed opinions on what makes a good developer (or bad one) which you can put to use.
Your experience in the workplace as an administrator is going to give you context which help not only with the course, but also when it comes to finding your new position as a developer.
You can learn more about becoming a developer with Supermums by downloading an information pack at https://supermums.org/training/ or if you would like to chat it through, book in a call with one of our team now:
​