Supermums launched in 2016 to upskill mums in Salesforce to help tackle the Digital Skills Gap and it accidentally went global as the demand for virtual digital skills training transcended geographical boundaries.
Salesforce is indeed an International certification and we soon found that we had residents and expats from all over the world joining our courses to truly create an international community of mums and dads looking to retrain and upskill.
We have had trainees join us who live in over 9 different countries but the nationalities of the trainees is so much broader from across Europe, Africa, South Africa, India, Dubai, South America, Canada, America, to Australia and New Zealand and beyond.
To maximise access for trainees we are pleased to announce our NEW Australia Time Zone Salesforce Admin Course which launches in November, to complement our USA and EMEA time zone courses so literally anyone can join from anywhere if a timezone suits them.
Educating, attracting, retraining and upskilling new talent across all age groups is more important than ever as businesses are struggling to hire talent which in turn stifles our economic recovery with commercial growth and success.
Its been estimated that women's jobs are 1.8 times more vulnerable in this crisis than men's jobs in the pandemic whilst the digital skills gap is accelerating. Salesforce alone estimate that they will create 9.3m jobs by 2026 and we need to think about how to fill them.
At Supermums our mission is to the spread the word and educate parents who have no idea about what Salesforce is or the career opportunities that exist. This takes time and trust to give people the confidence to take a leap of faith into a new career. We provide a 5 day career challenge to give them all of the information they need to learn more about what could be in store for them.
For businesses who want to benefit from this new talent there are four priorities they need to think about:
To open up more part-time roles even if it's just 32hrs a week. It's proven that people can deliver the same workload in 4 days as 5 days…so try to steer away from the 'we will only hire people on a full time basis'. Parents do need more flexibility to feel they can juggle everything. Don't make assumptions about the capabilities of mums – Women can be high achieving multi-taskers with the ability to spin many plates at any one time and have amazing backgrounds and skills to bring to the table.
Provide more opportunities for mature professionals to workshadow /intern/ secure entry level jobs at any age not just young people. We need to help people retrain and land jobs successfully in new industries but give them fast track progression routes. Mature professionals have transferrable experience and a wealth of knowledge they can bring to the stage and they will accelerate quickly through the ranks.
Creating an inclusive workforce in the age of flexible working. How do you create an equal balance of connection and power between people working in the office and at home. It's not easy but it's what society is needing as we get back on our feet. Whether its a DigitalHQ or Hybrid office how do ensure that people working remotely are not ignored for promotions or meetings…we have still have to create a virtual/home working connection.
Get involved and invest in educating and attracting a new future workforce. This will enable a new wave of talent to learn Salesforce to fulfil the growth in jobs. At Supermums we are are a mission to spread the word about 'What a Salesforce Career' involves with our new marketing campaign #MumsSkillUp – check out our new education page.
Thank You for Your Support
We are delighted to have a number of businesses backing our marketing campaign to attract more women into the sector, but we still need more sponsors from across our regions.
Contact heather@supermumsconsulting.com if you want to get involved in our campaign and help to address the digital skills gap.
Thanks to the following businesses for helping us spreading the word with sponsorship support:
Alongside our marketing partners we also privileged to work with a wide range of businesses and charities who support internships, work with our recruitment team and sponsor continuing professional development of certified trainees.
If you know a parent you might be interested in a Salesforce Career share this link with them. 'What a Salesforce Career'
If you already work in the Salesforce sector, get involved as a Sponsor, Work Experience Partner, Employer or Volunteer here.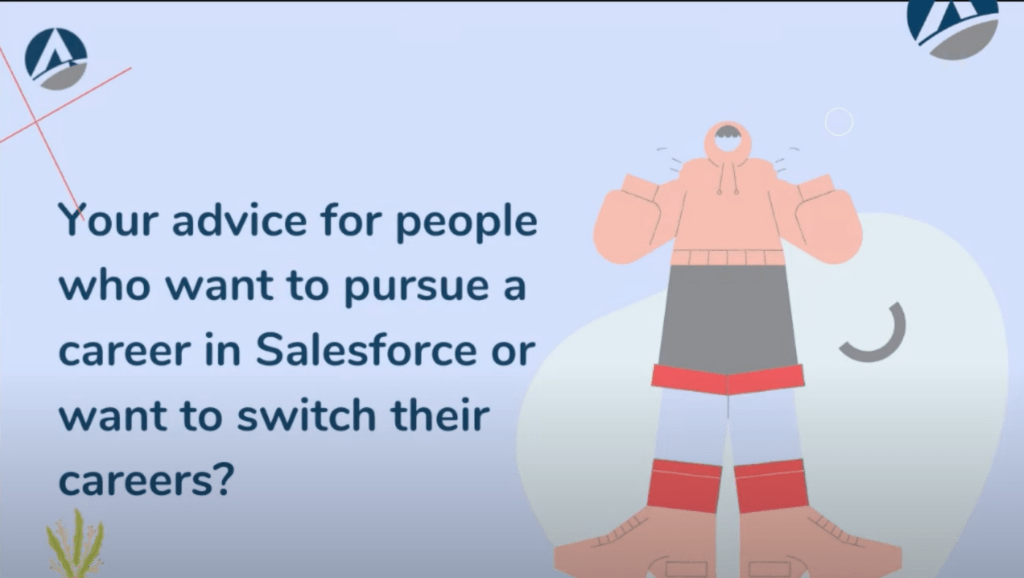 How you can build a career in Salesforce from a non-technical background?
Head of Training and Supermums certified Marketing Cloud Instructor, Vicki, joined Apphienz for part 4 of their "Build a career in Salesforce" series. She shares her experience transitioning from a nontechnical background to Salesforce and how your past experience and soft skills can add value when you are joining the ecosystem.
If you missed it, you can watch it again here. Grab and coffee and enjoy!
Get 2 weeks access to a Trial Org with Supermums Marketing Cloud course!
Our Marketing Cloud course is not only is taught by a Salesforce nominated 2021 Marketing Champion, but is also in partnership with Trailhead Academy so you get loads of extra content included at an unbeatable price. Because of this, our course also includes 2 weeks access to a trial org so you can play around and put into practise what you have been learning. These licenses are notoriously hard to get hold of and you won't find this level of access available on other courses.
Application deadline for our October cohort is Thursday 30th September. This is your chance to add marketing automation to your CV and either start a new job next year OR show your current employer your dedication to progress. Grab your place today.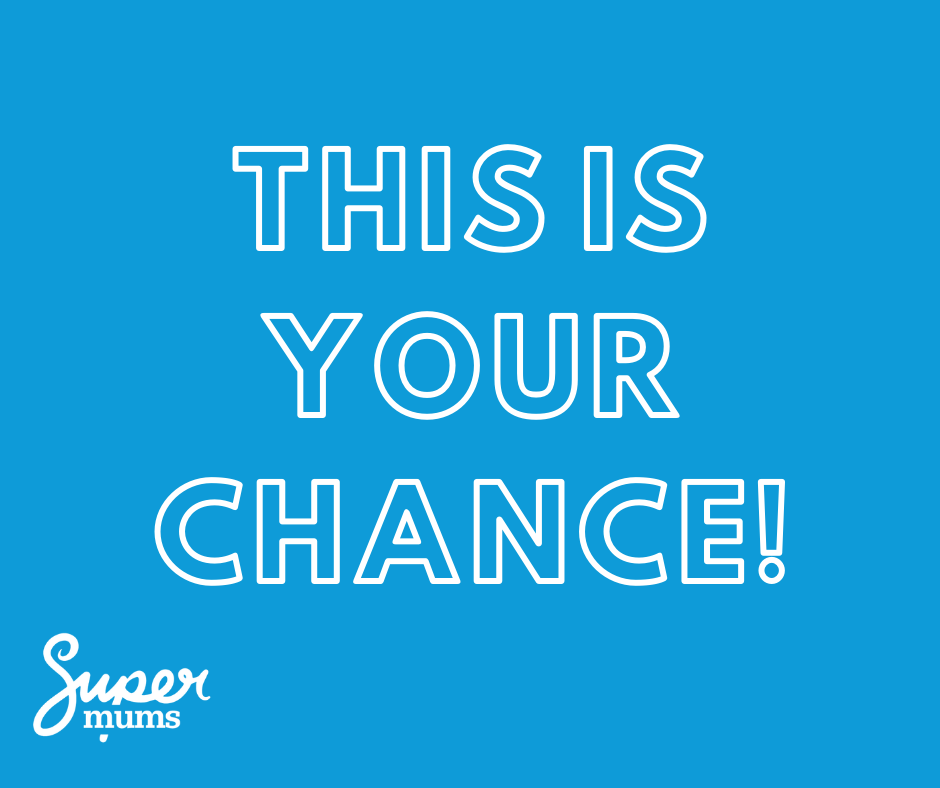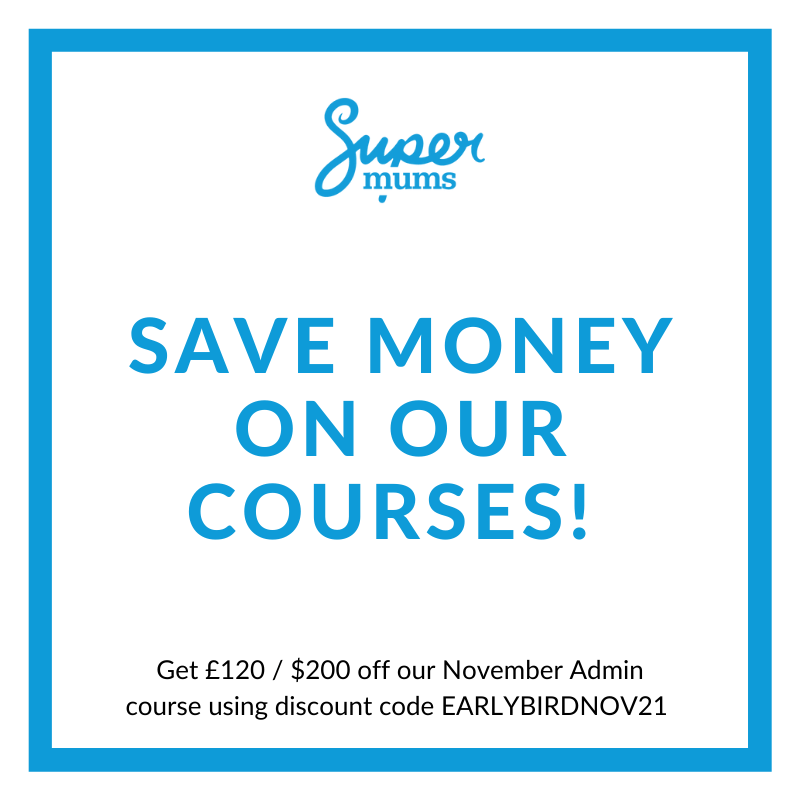 Could Supermums be for you?
To find out more, download our Admin course brochure and then book a no-obligation call with our Customer Success Team to find out if our course is the right fit for you.
Our next Admin course starts in November and until 30th September you could save £100's with our early bird discount. Just add EARLYBIRDNOV21 at the checkout.