Celebrating 7 years of changing lives at Supermums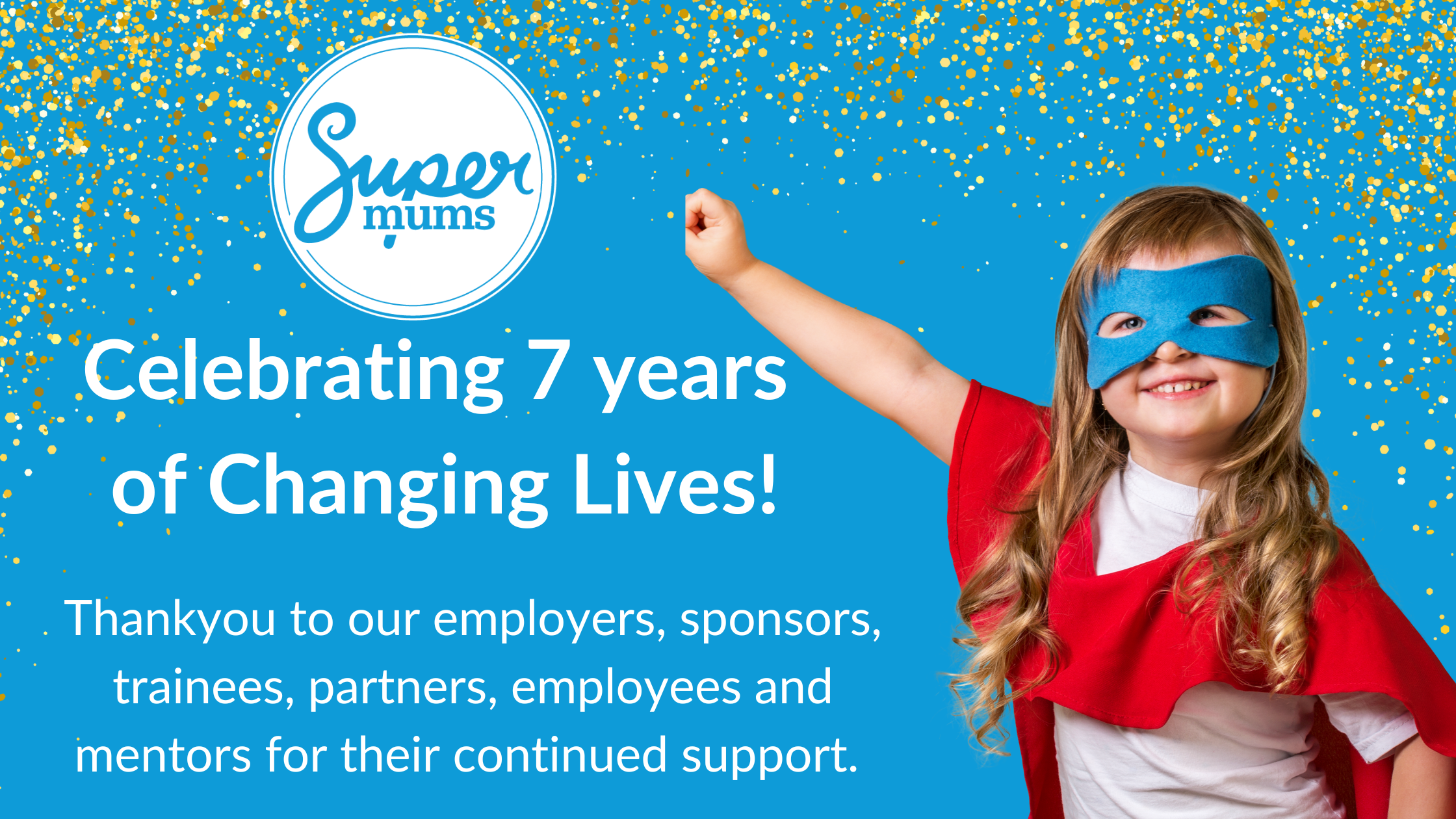 "October marks the month we launched Supermums 7 years ago from just an idea! Supermums was set up with a mission to bring more women into the Salesforce eco-system to enable them to have flexible well-paid careers and to bridge the digital skills gap!
Roll on 7 years I am always so delighted to hear how we have changed so many people's lives for the better and we are humbled by the gratitude people show me and the team for helping them transition.
As a team we are so proud of seeing everyone's achievements as they achieve their career goals and dreams and I am thankful to have such a passionate team who are fully committed to delivering an excellent service.
Our approach and business model is still unrivalled by other providers. By offering comprehensive wrap around support we stand out in the crowd and provide motivation, accountability and inspiration to people who want to make a change. Most of our clients come through word of mouth and recommendations.
We love to share knowledge as a team and we have built an amazing community of alumni who support and chat to each daily whether it's sharing tips, asking for help, meeting up at events. It's seriously heart warming stuff"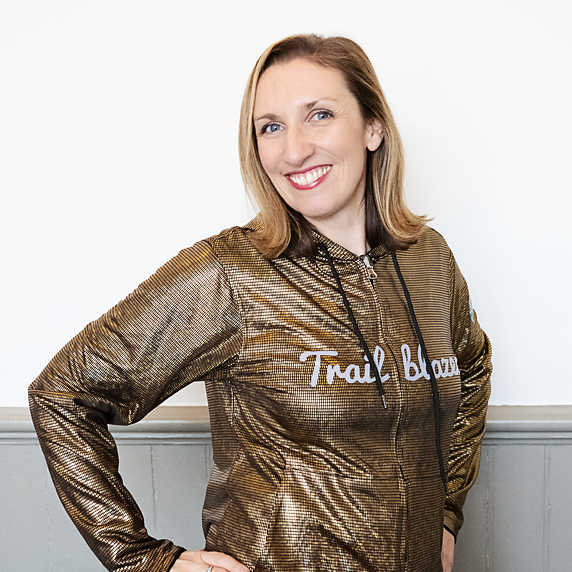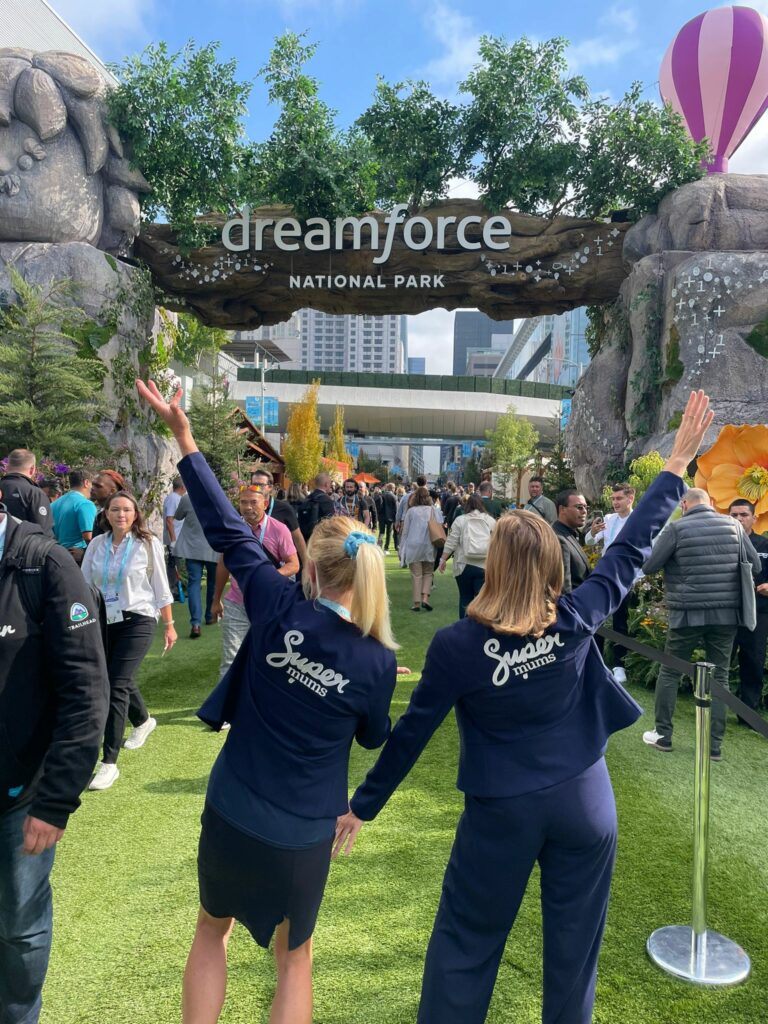 Together we are changing lives and upskilling people in digital skills to future proof their careers and our global economy.

Thankyou for your continued support and enthusiasm"
Heather Black, Founder and CEO of Supermums
At Supermums we are passionate about upskilling and placing talent into amazing Salesforce roles. We are delighted to work with some amazing companies who hire experienced and emerging talent from us, sponsor our courses and events and provide volunteer mentors. Our corporate partnerships and the contribution of mentors are such an important value add to kickstarting someone's career.
These companies are helping us to bring some exciting new initiatives to life including our new book that is being launched on the 14th November!
Read on to find out more about our success and plans for the future.
What have we achieved – a global community of trailblazers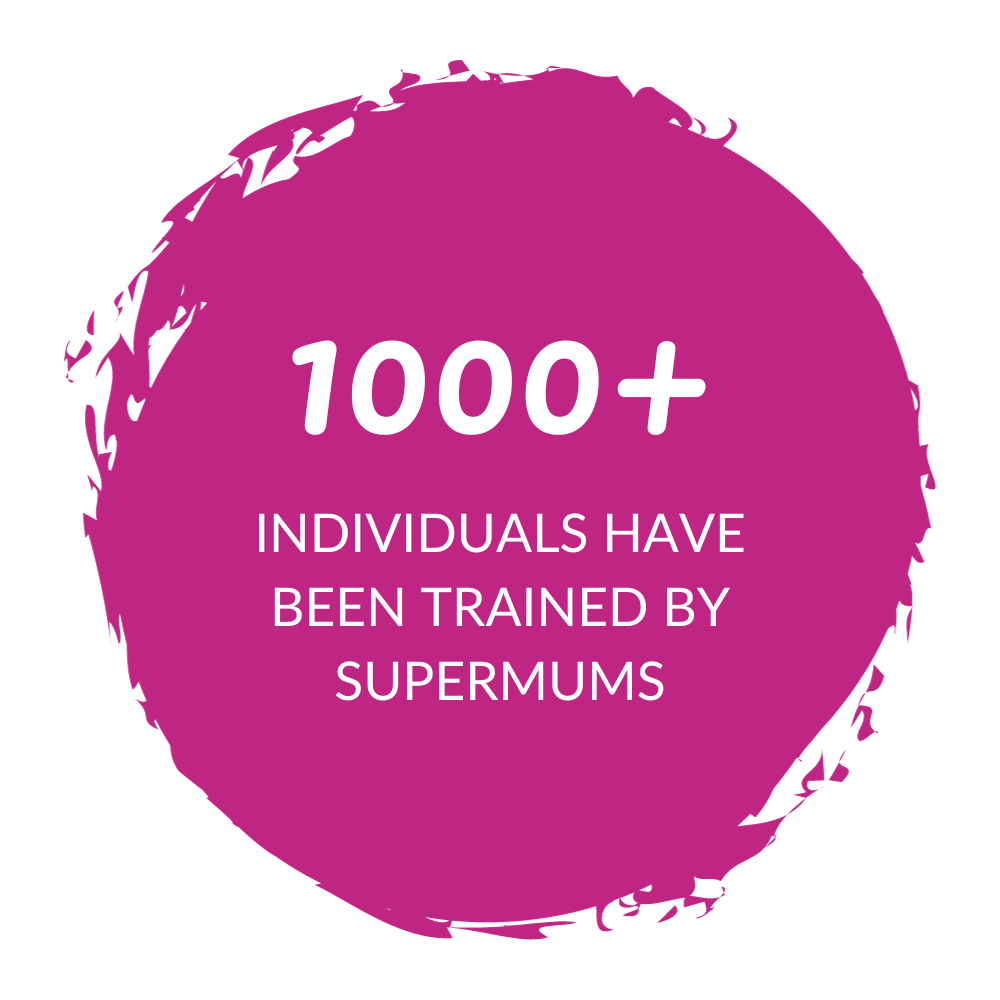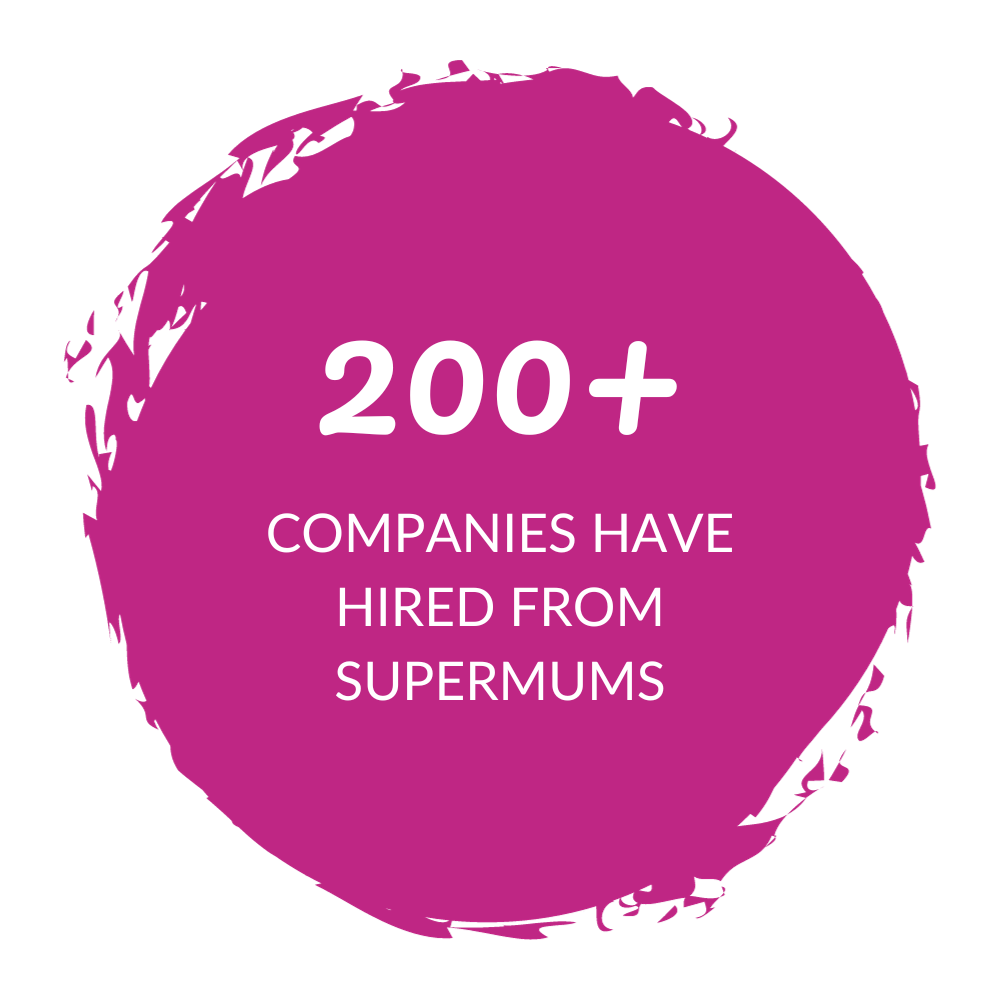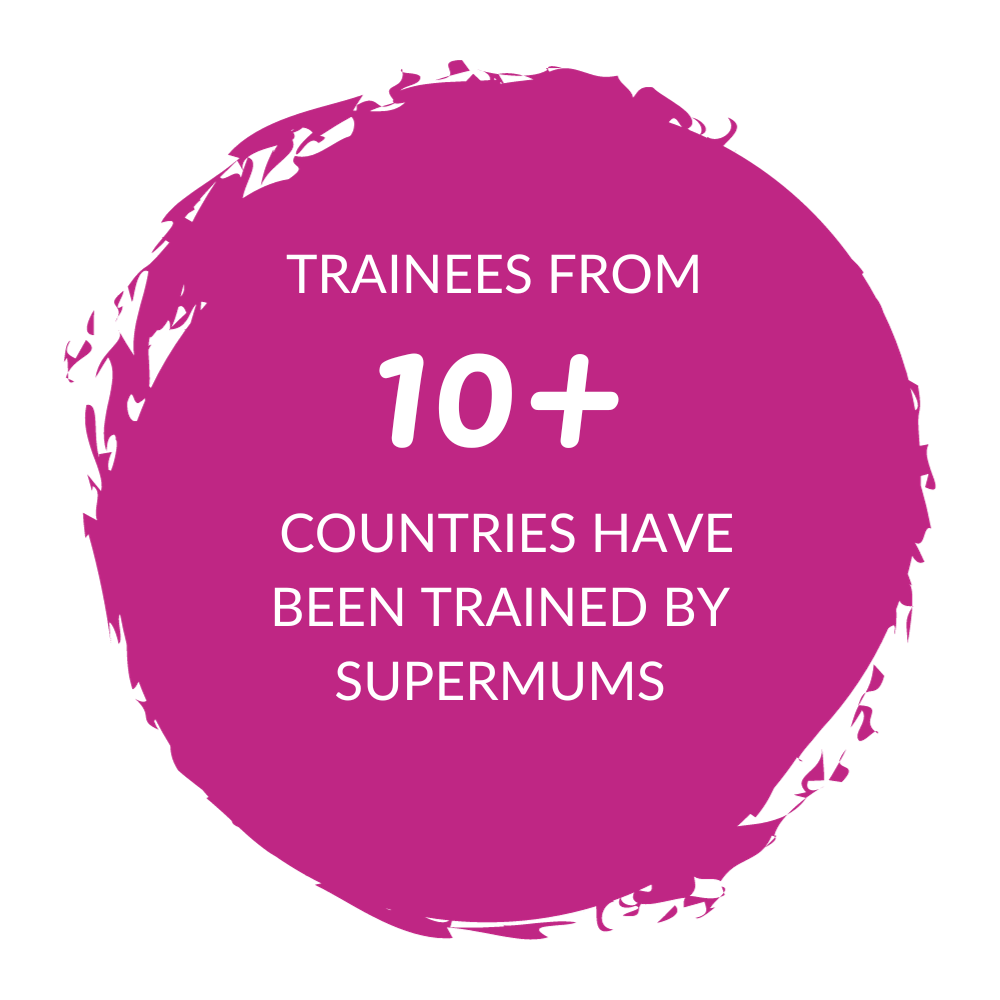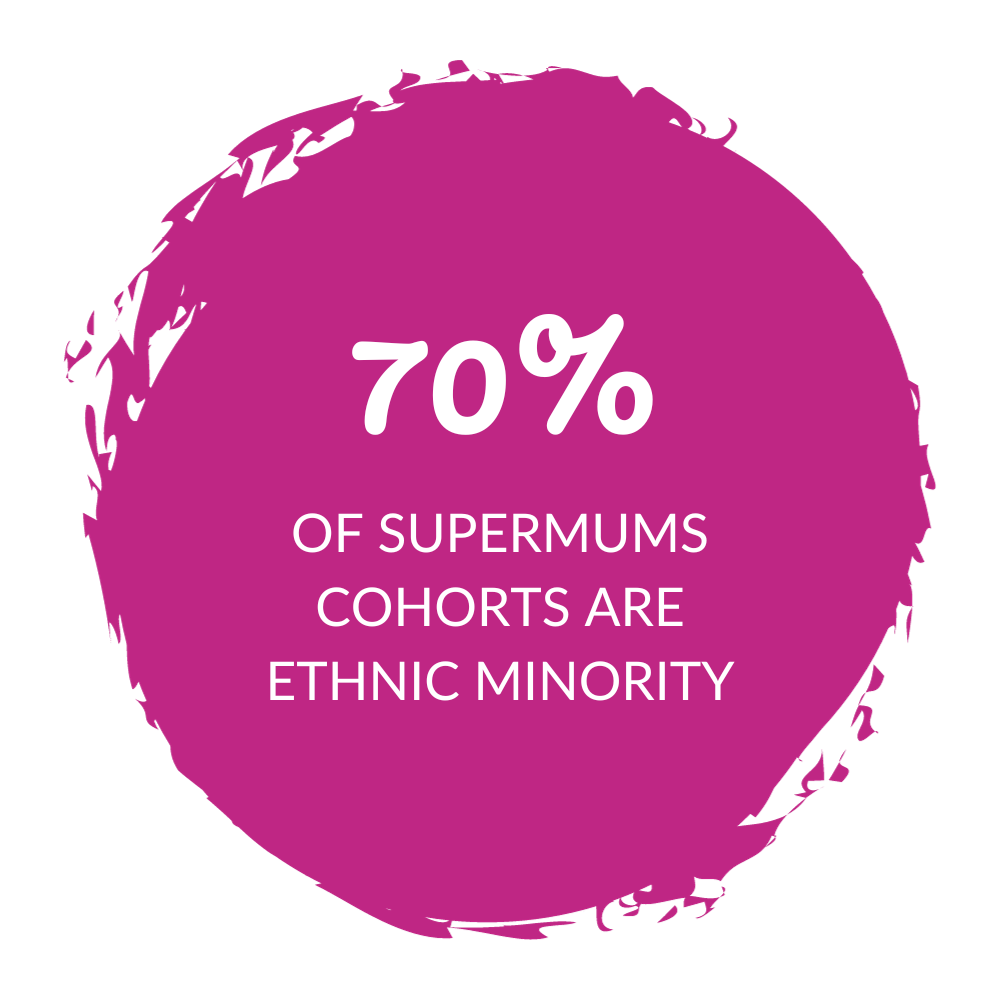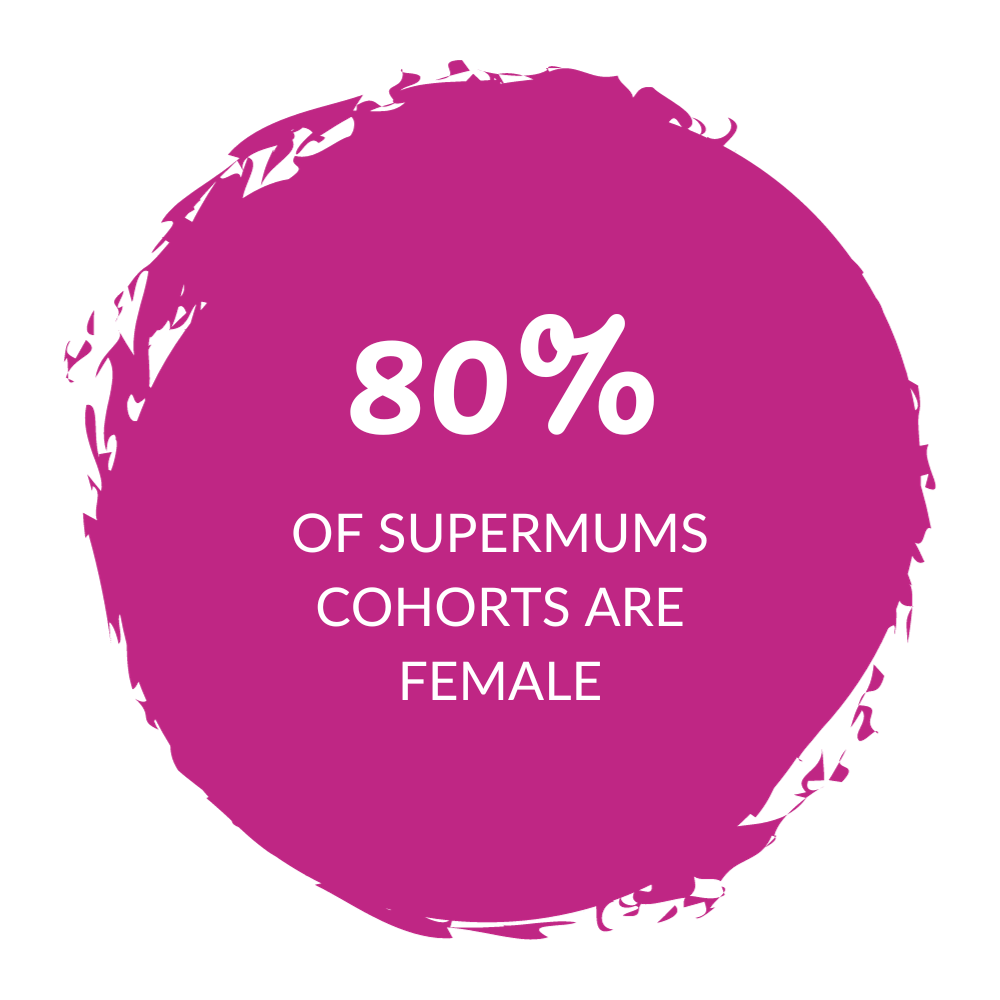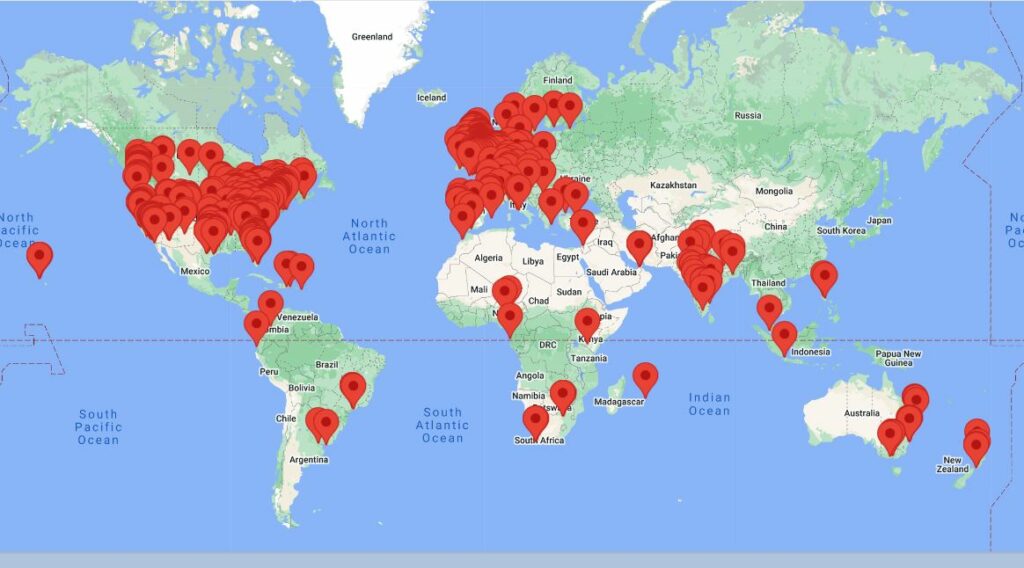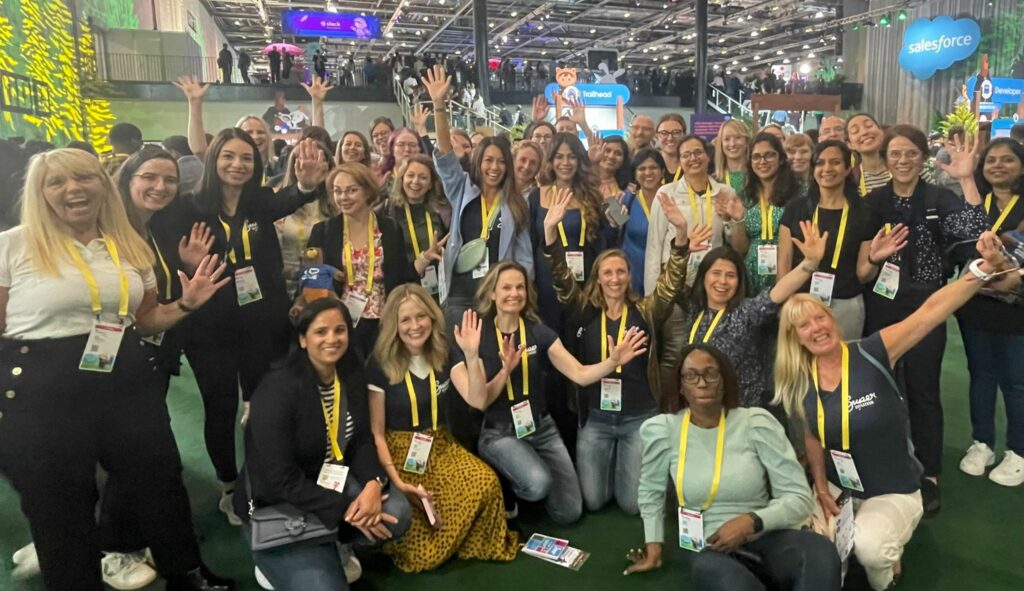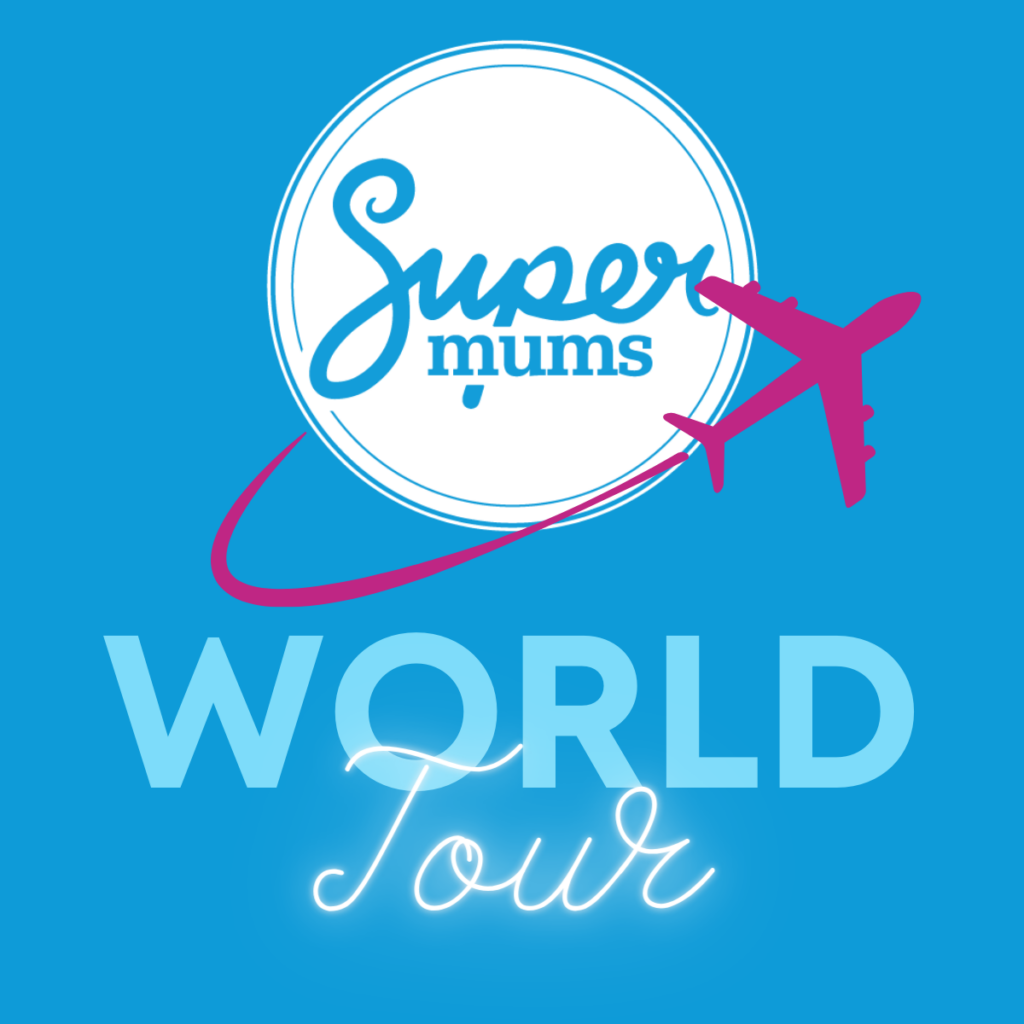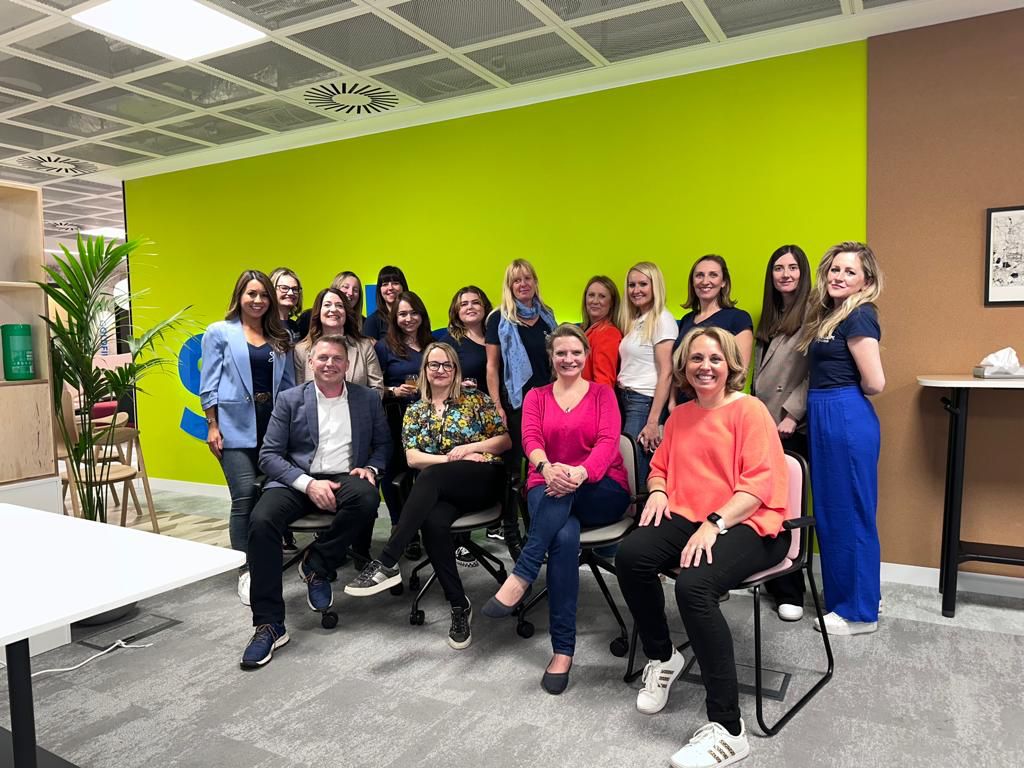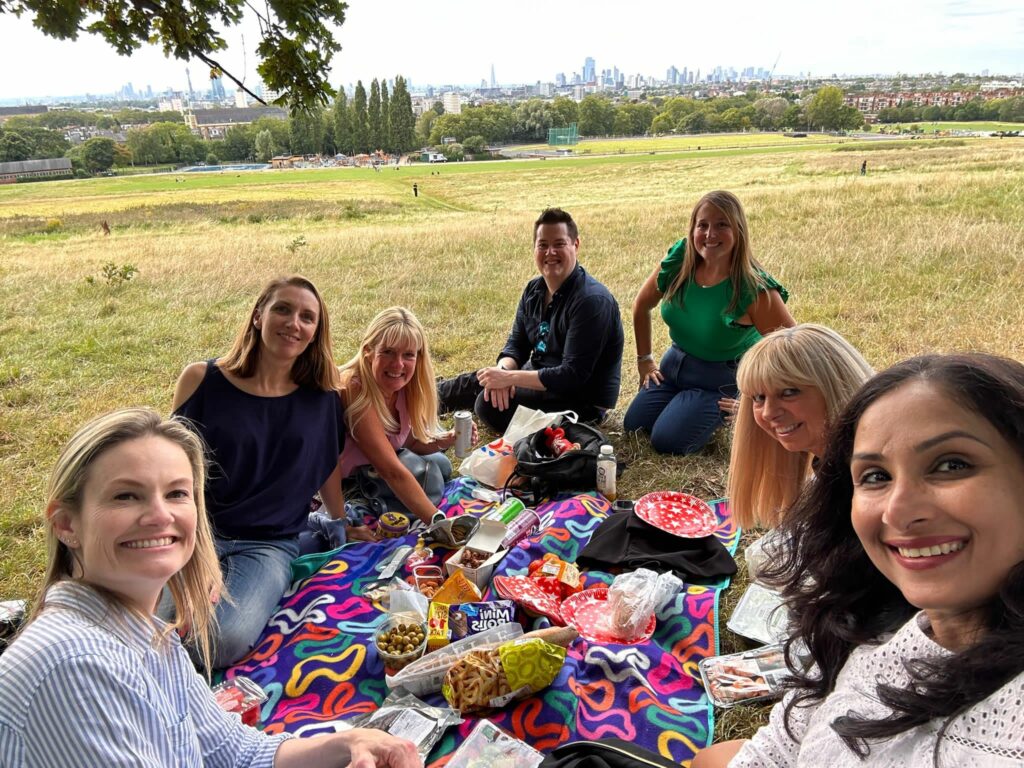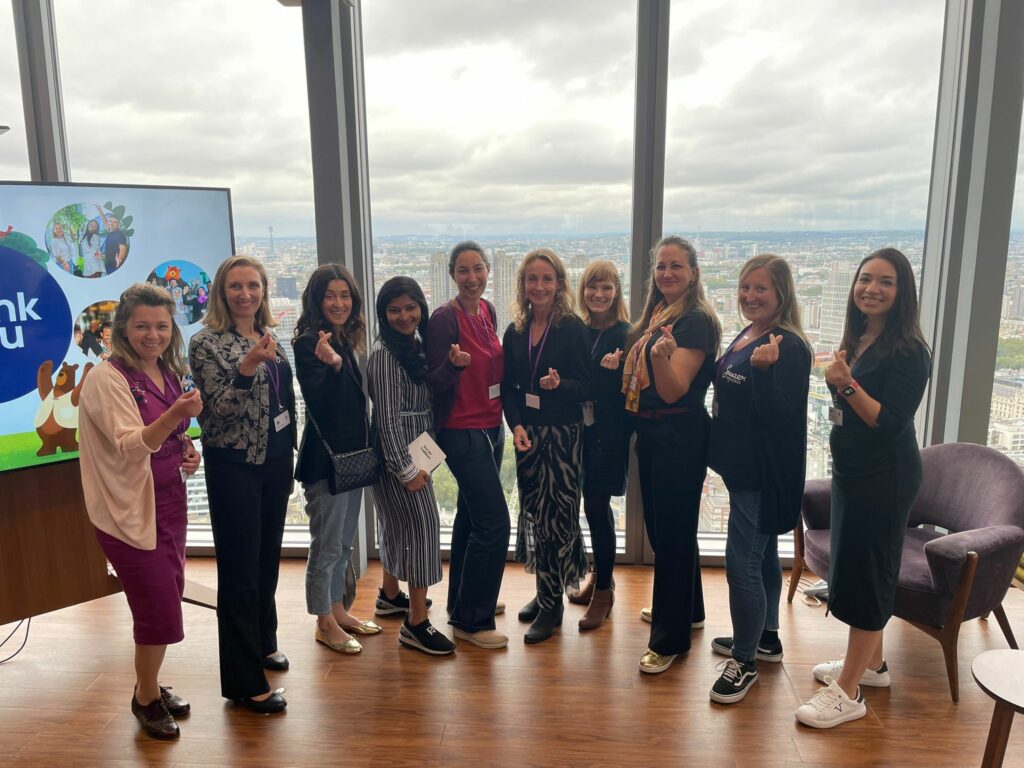 We have built a community of followers through free educational content, training courses and recruitment services with 10,000 newsletter subscribers, 40,000 social media followers, 2500 experienced and emerging candidates, 1200 trainees, 200 clients and 10 sponsors.
Heather and the team have presented over 100 times in the last year at various events, podcasts and user groups all around the world as part of the Supermums World Tour sharing advice and guidance for career changers and salesforce professionals.
We pride ourselves on coaching, mentoring and educating others in way that is accessible.
Supermums focusses on upskilling individuals in Salesforce Admin, Consultancy Skills, Marketing Cloud, and our NEW COURSES CRM Analytics and AI and deploying alumni in the following job roles within companies in a range of ways, including permanent, contract or Hire Train and Deploy models.
Business Improvement – Business Analysis / Project Management / Change Management
CRM Management – Salesforce Admin / Salesforce Consultant / Product Managers, DevOps
Digital Comms – Marketing Cloud Admins / Marketing Cloud Consultants
Data + AI – CRM Analytics and AI
Find out how to work with us too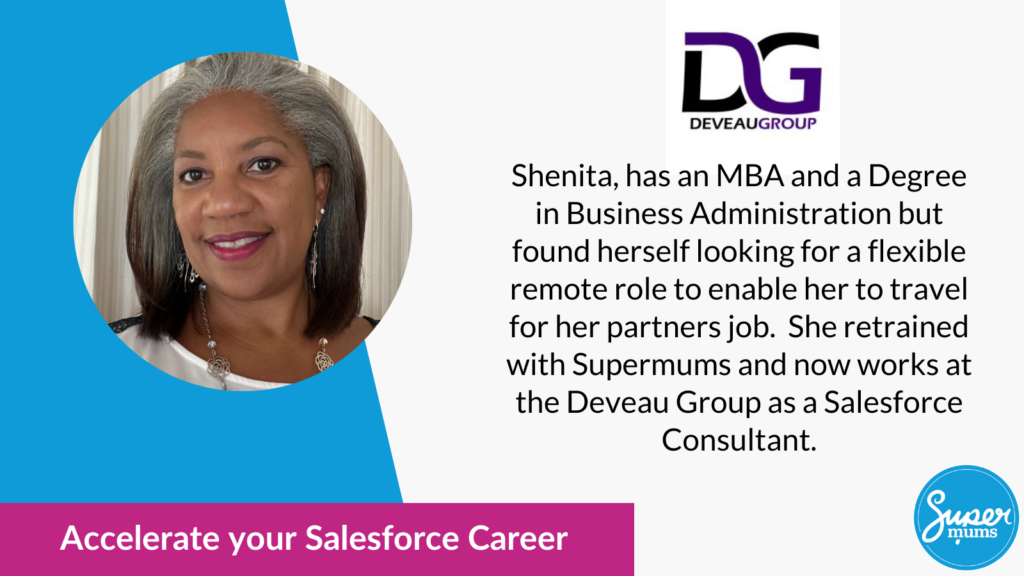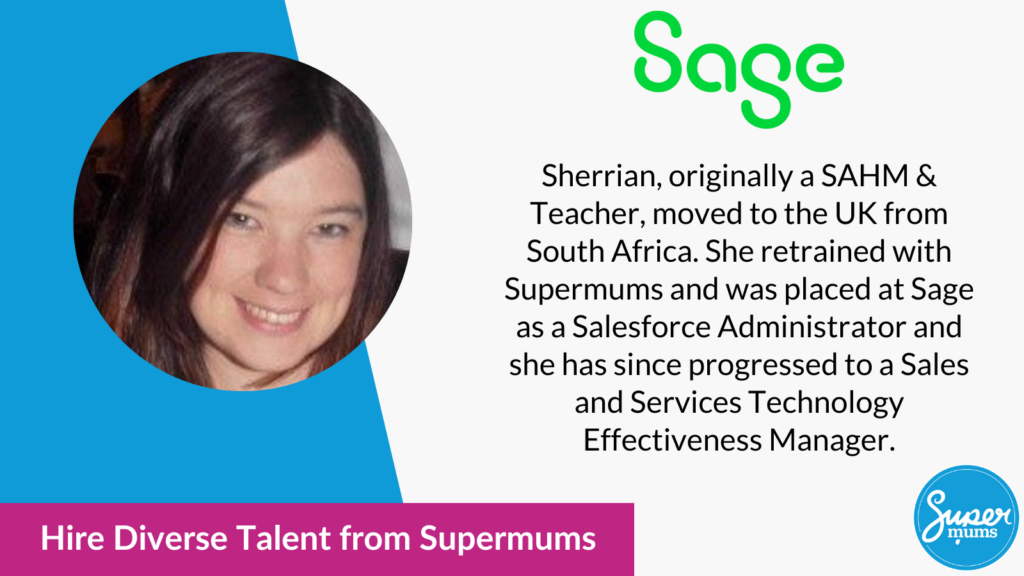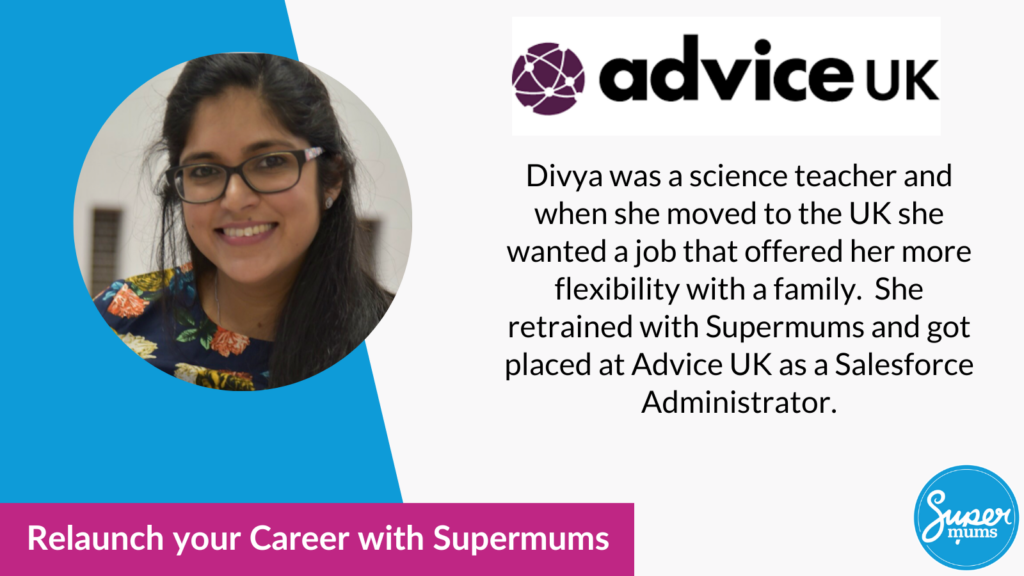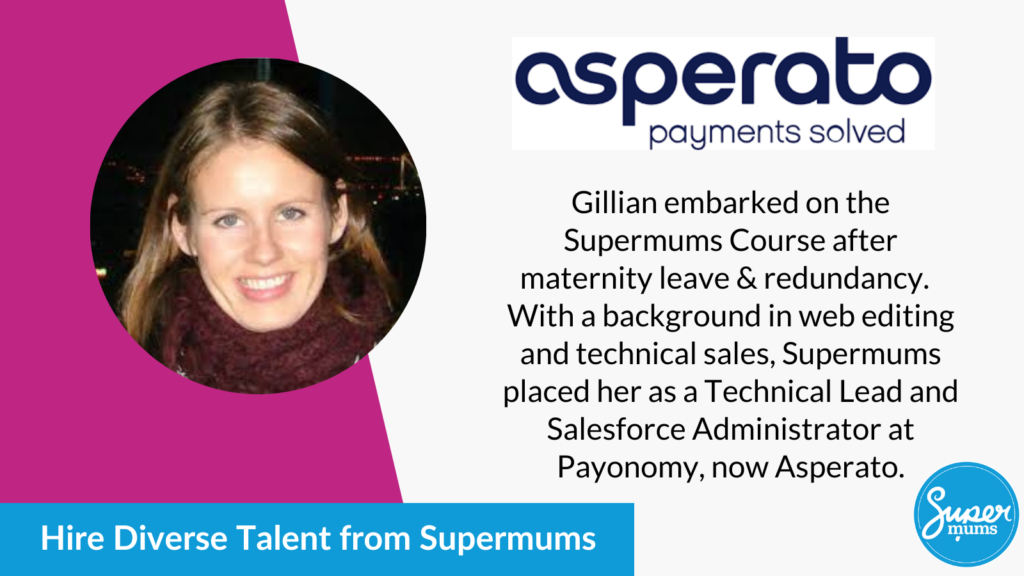 A shout out to the Supermums Team past and present for helping to build Supermums into an outstanding brand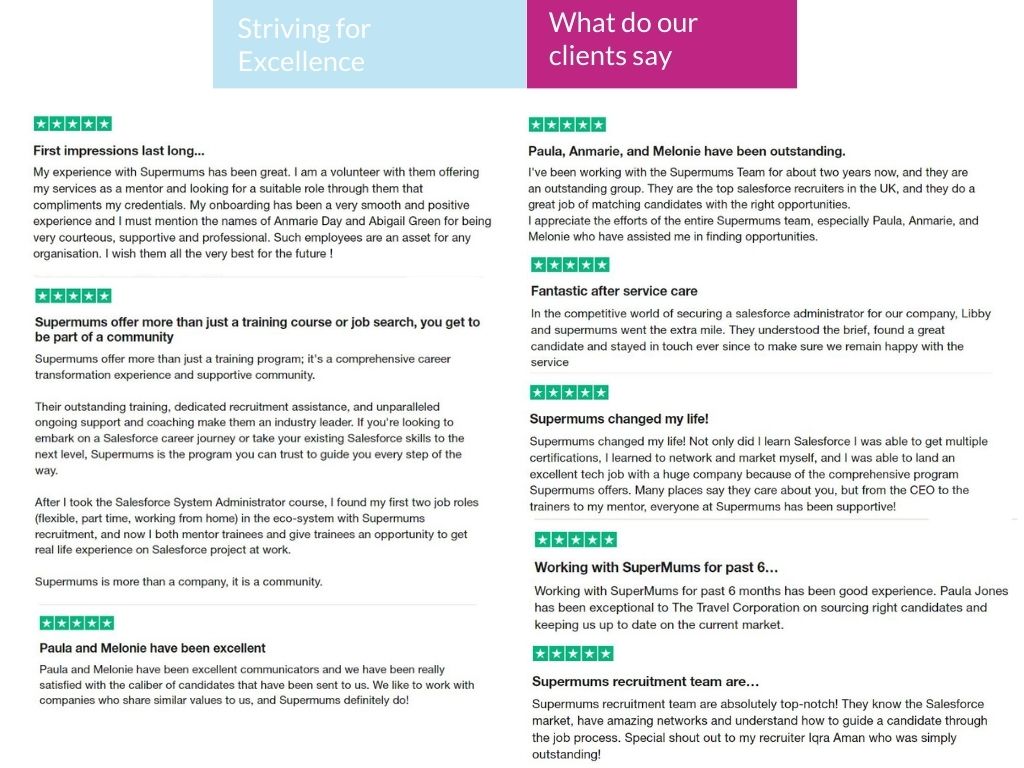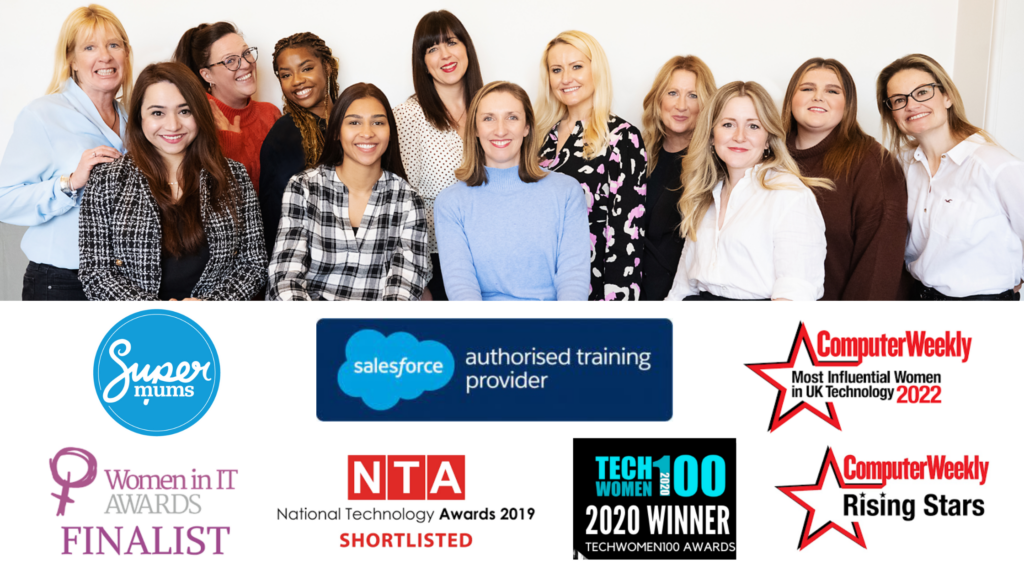 As part of our 7th birthday celebrations, Heather is so excited to be launching her new book on the 14th November. We are delighted that Zahra Bahrololoumi, CBE, CEO UK/I Salesforce has kindly endorsed the book!
The publication 'Become a Super Salesforce Consultant' aims to spread the Supermums magic and mission a little bit wider so that more people can benefit from the training that we deliver to accelerate people's success. The book aims to superpower people's Salesforce career by equipping them with an A-to-Z Guide on how to Lead a Salesforce Project.
Heather Black, CEO & Founder of Supermums, is a qualified and experienced Salesforce Consultant and Trainer having overseen 700 projects with 350 clients since 2012. She now teaches the Consultancy Skills Course at Supermums and this book is a synopsis of this training.
Get yourself on the VIP Waiting List to benefit from extra bonuses and content ready for the launch on the 14th November.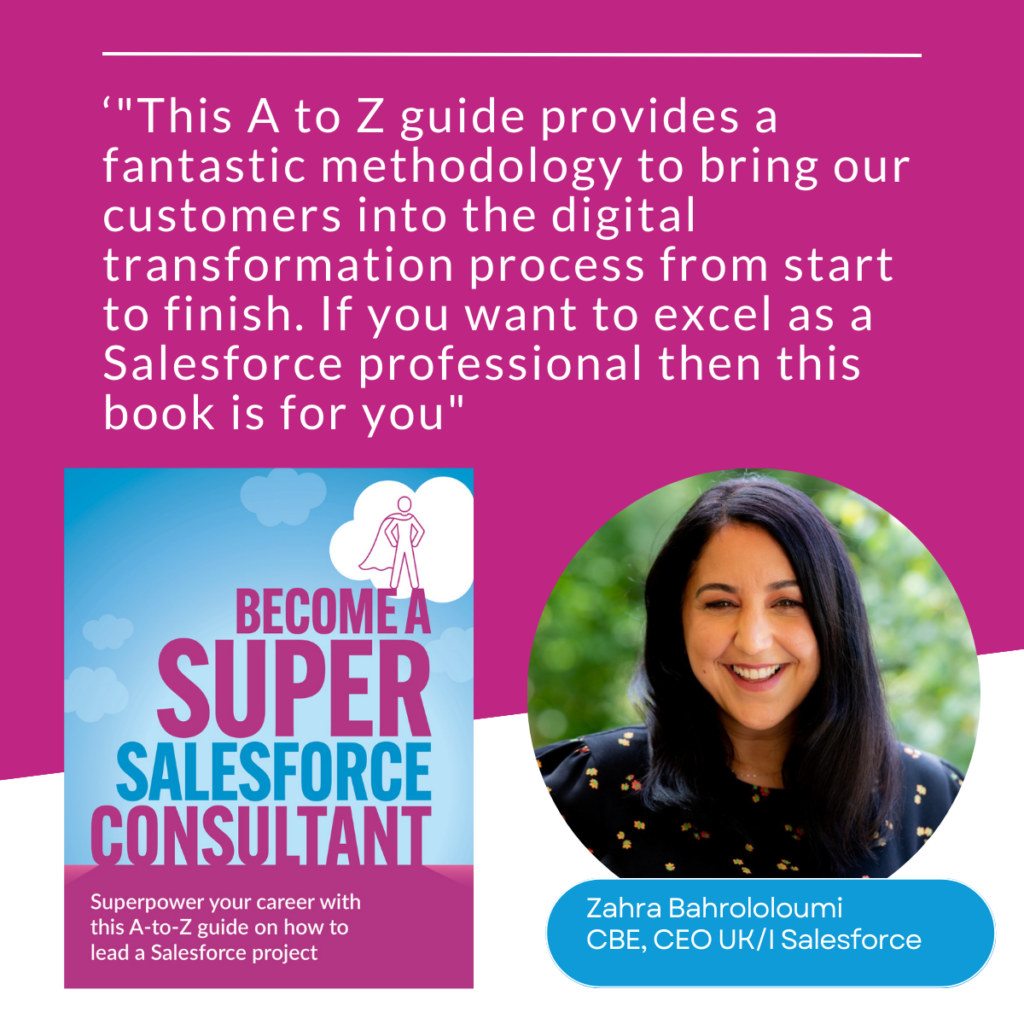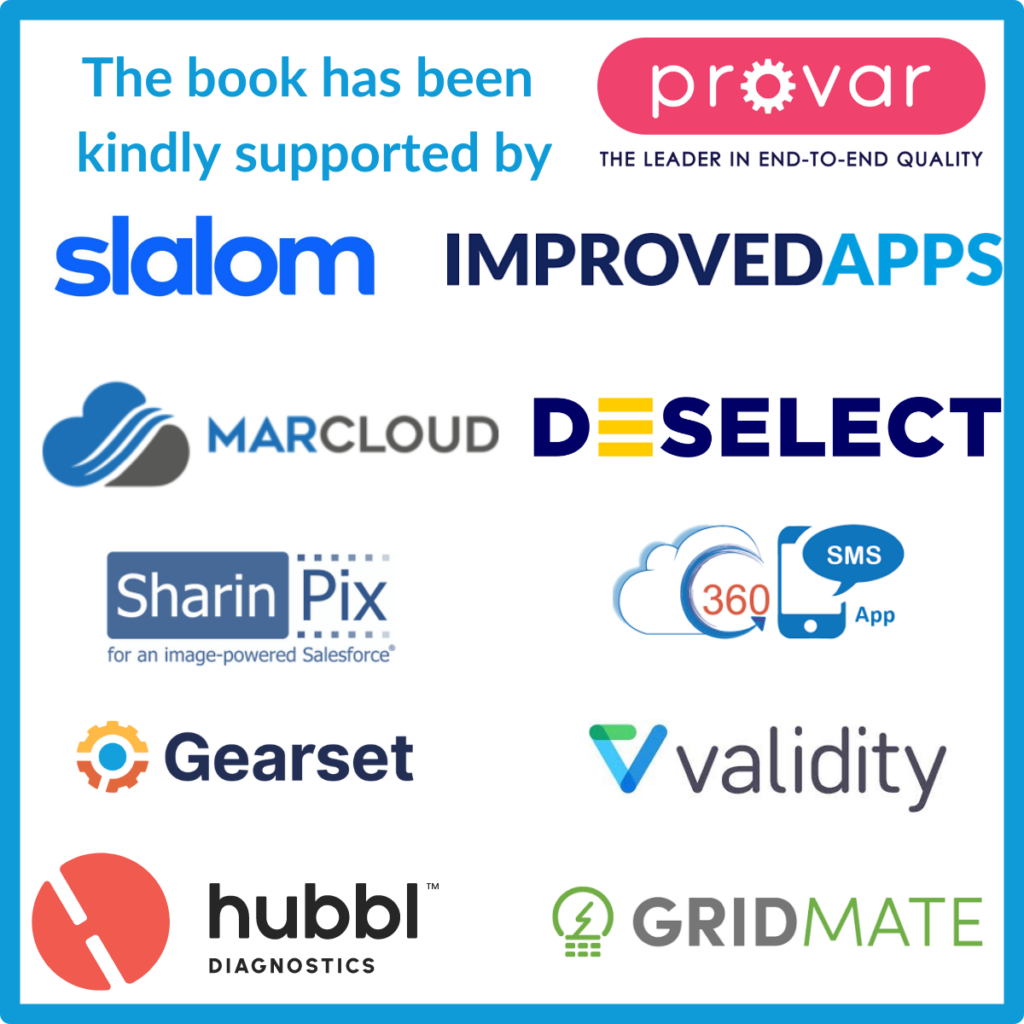 We hope to see you soon at an event near you!
Subscribe To Our Weekly Top Tip Bulletin
Get Updates And Learn From The Best