Heather announced the launch of Supermums speaking at Salesforce World Tour Manchester back in October 2016. It was a proud moment. The first course successfully launched in November 16 with a cohort of just 3 trainees…now we have up to 40 trainees starting once a quarter. 
Four years ago, Heather sat with her youngest daughter on her knee and decided there was a secret she needed to share with other mums. You could look after a baby and enjoy a meaningful career, it didn't have be a choice of either or. There are flexible, well-paid careers out there for mums within the Salesforce ecosystem and it was about time that she shouted about it….and this is how Supermums was born!
Since then Supermums has:
Upskilled and retrained over 300 trainees in Salesforce
Have provided our trainees with over 2,500 hours of projects
Our volunteer community of mentors, volunteer trainers and ambassadors has 300 dedicated members and continues to grow
Went global with our launch in the US in December 2019 and Australia in September 2020
Our 17 sponsors & partners have helped us support our trainees work experience projects
Have placed 39% of our trainees in contract, part time and full time roles
Officially became a Salesforce Registered Consultancy Partner and Trailhead Academy Authorized Provider
Heather has been recognised with a converted Golden Hoodie from Salesforce, presented at their annual Dreamforce event in San Fransisco (These are presented to those individuals who seen as Trailblazers and have transformed their careers and others around them)
We are so incredibly proud to have helped and supported so many Mums and Dads into new and exciting careers in Salesforce or excelled and become voices of authority in their existing roles.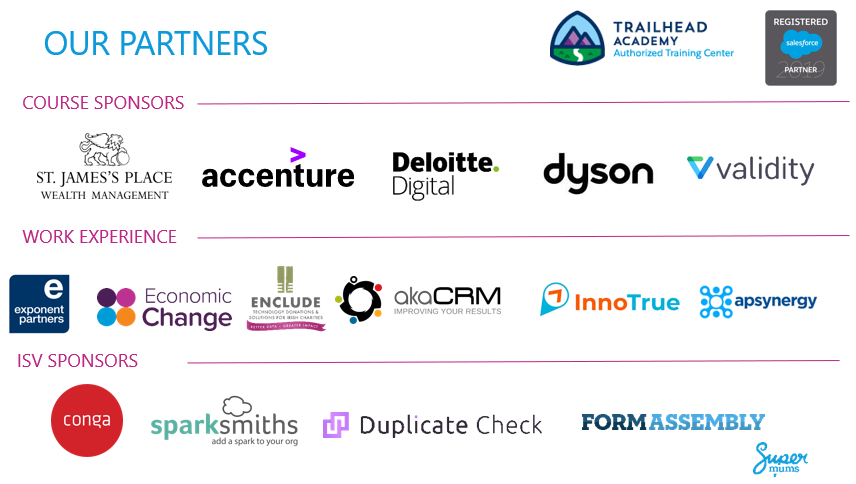 Why Supermums is so important?
Did you know that the disadvantage for women returning to work exists at a number of levels:
2 million mums are not working in the UK due to childcare costs, flexibility in roles available, skills gap and lack of confidence after having time out of work to start and raised a family (source: CV Magazine)
In the US, maternity leave is considerable different to in the UK and Europe with mothers only receiving up to 6 weeks maternity leave but only 23% take 2 weeks off down to job security and finances. (source: Washington post) According to The Conversation, 21% of mothers in the US aren't working after the birth of their first child whilst on the flip side.
The gender pay gap stands at about 12% in the UK and 26% in USA. The average British woman earning around 80p for every £1 earned by a man and the average American women earning approx $0.98 for every $1 earned by a man.
Less than 1 in 5 new mothers return to full time work in the first 3 years after being on maternity leave (source: Workplace Insight)
In the UK, the cost for childcare for under-fives in the UK has risen by 33% since 2015. (source: Family & Childcare Trust 2019)
In the US, over 72% of households spend 10% of their household income on childcare. (source: Care.com)
80% of women believe that the Tech industry would benefit from a gender balanced workforce (source: Women in Tech Survey 2019)
Women can lack confidence, experience and skills to enter employment and need additional support to reach their potential, particularly after having a family.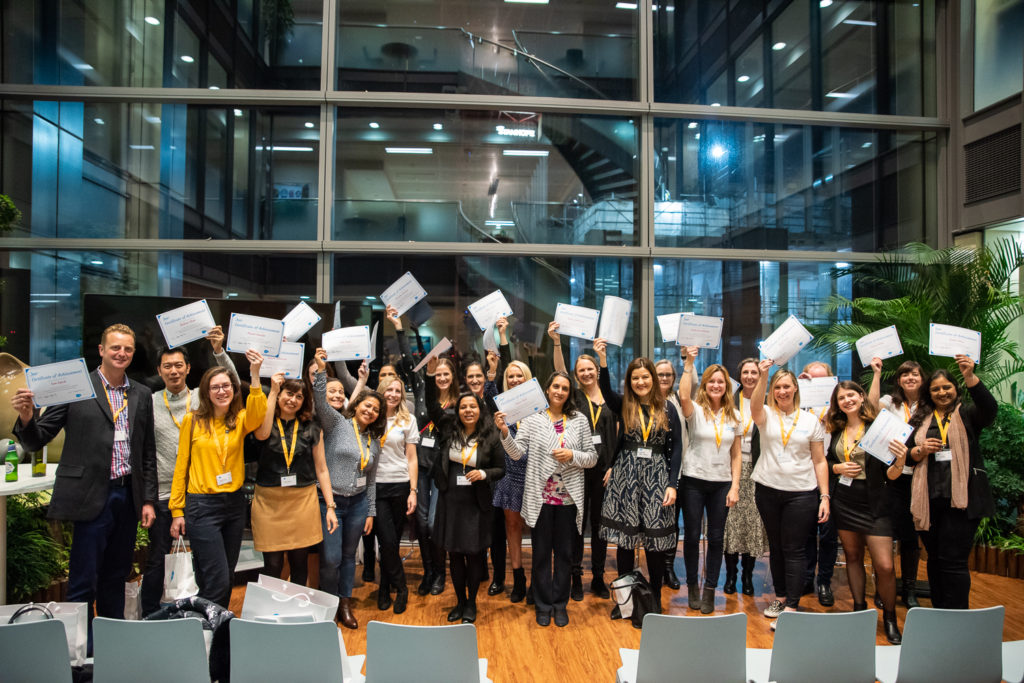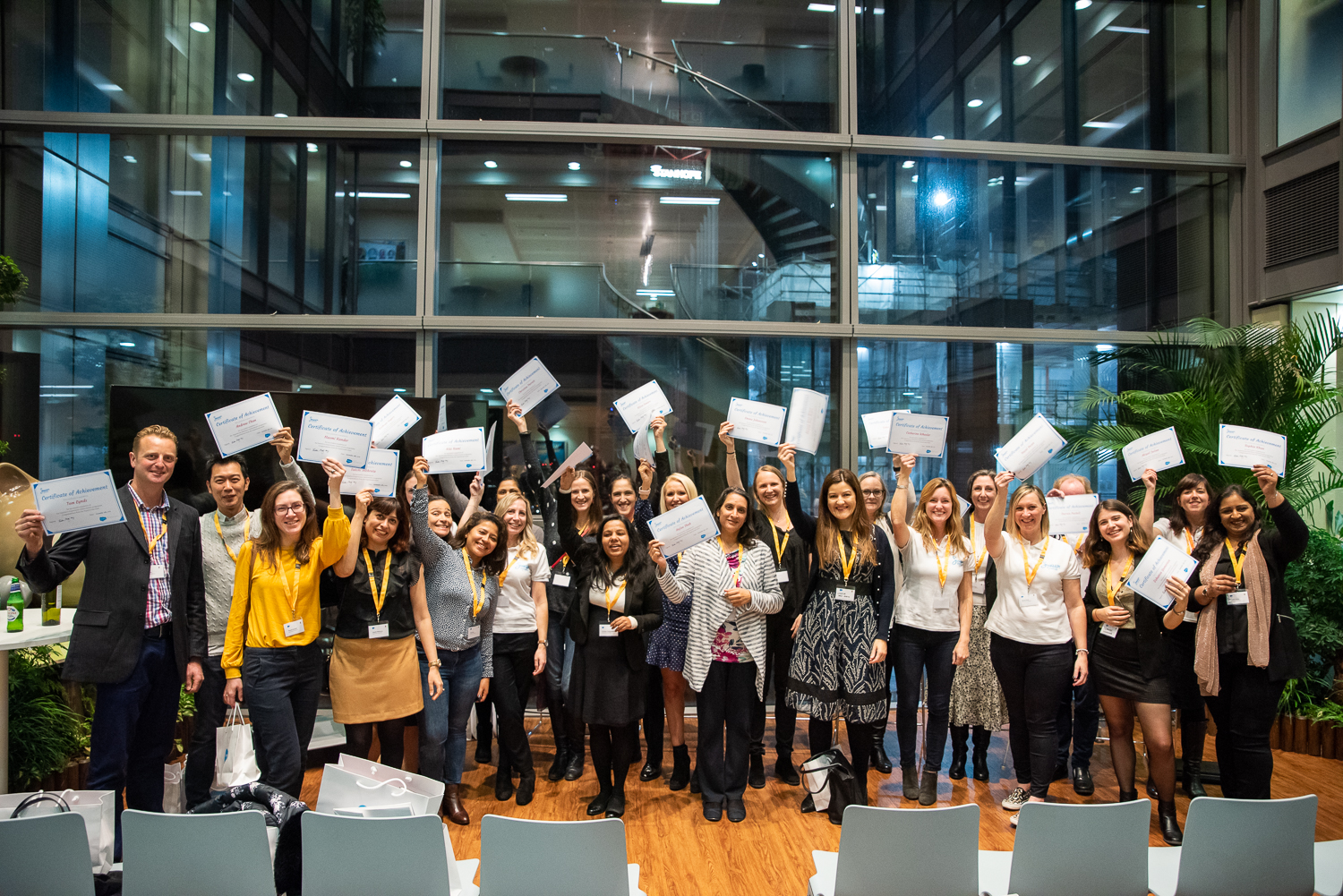 By 2024, Salesforce will have created over 4.2 million jobs in the ecosystem.
All of these job roles offer the opportunity to be flexible for mums, whether it allows them to work in the office or remotely, part-time or full-time and/or on permanent or ad-hoc contracts. Every mum wants and needs something different to suit their circumstances.
The professional backgrounds of the mums applying for our Salesforce courses are diverse, ranging from corporate, non-profit and SME sectors, and spanning CRM, IT, Business Analysis, HR, Marketing, Sales, and Project Management roles across a wide range of business industries such as IT, Finance, Retail, Logistics, and Media. All of the transferable skills and knowledge individuals bring, add value to the Salesforce ecosystem.
If you would like to find out more about Supermums and how a flexible role in Salesforce could help you and your family, visit our website, www.supermums.org, visit our training page to find out about the courses we offer, www.supermums.org/training or if you want to know more about the roles available and how gaining Salesforce certifications can help you your journey, visit our career options page https://supermums.org/career-options/