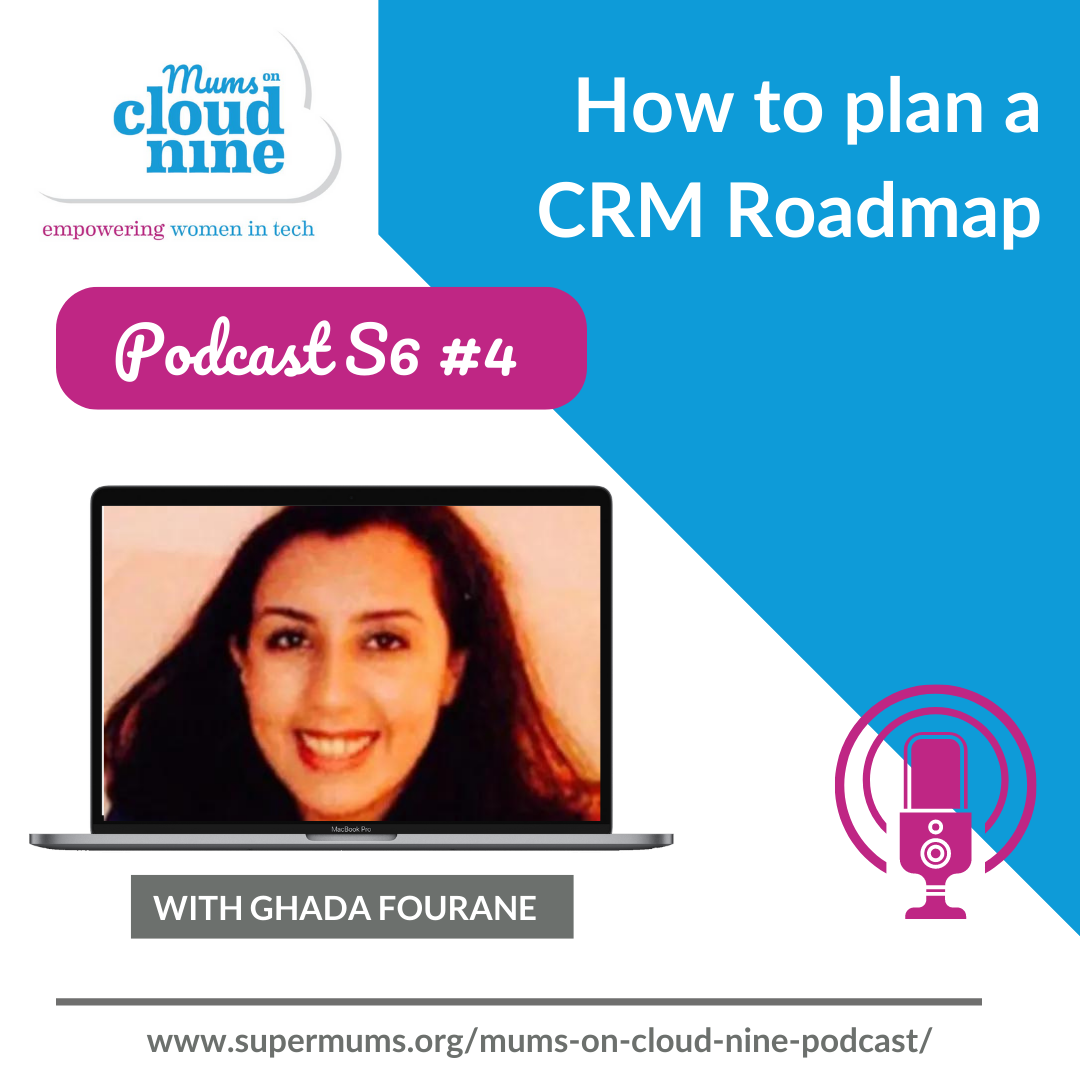 S6 Ep 4 – How to be Salesforce Admin – Part 4 – How to plan a CRM Roadmap
In today's podcast episode I am joined by Ghada Fourane, Director at Slalom. Ghada is brilliant at advising her clients on how to develop their CRM roadmap, and she will be sharing her expertise on the podcast today.
We also discuss how Ghada began her journey in the consulting world, and how she advanced in her career to get to where she is today.
Highlights from this episode:
(01:03) Introducing Ghada
(03:07) What is a roadmap?
(07:33) Timelines
(15:09) Have a clear vision!
(20:39) You are not in it alone
(37:38) Overwhelm
Find out more about how Supermums empowers women around the globe with training and recruitment services. Join us to train, volunteer, sponsor or hire our amazing women in tech. Visit www.supermums.org
Find out about our free short courses here to start or progress your career in tech – https://supermums.org/accelerate-your-salesforce-career/
Download our positive affirmation screensavers here to remind yourself how to be a Mum on Cloud Nine – https://supermums.org/screensavers/
Listen Now
Episode Highlights
This podcast is sponsored by RB, in partnership with Enfa.
Listen Anytime On Your Favourite Platform