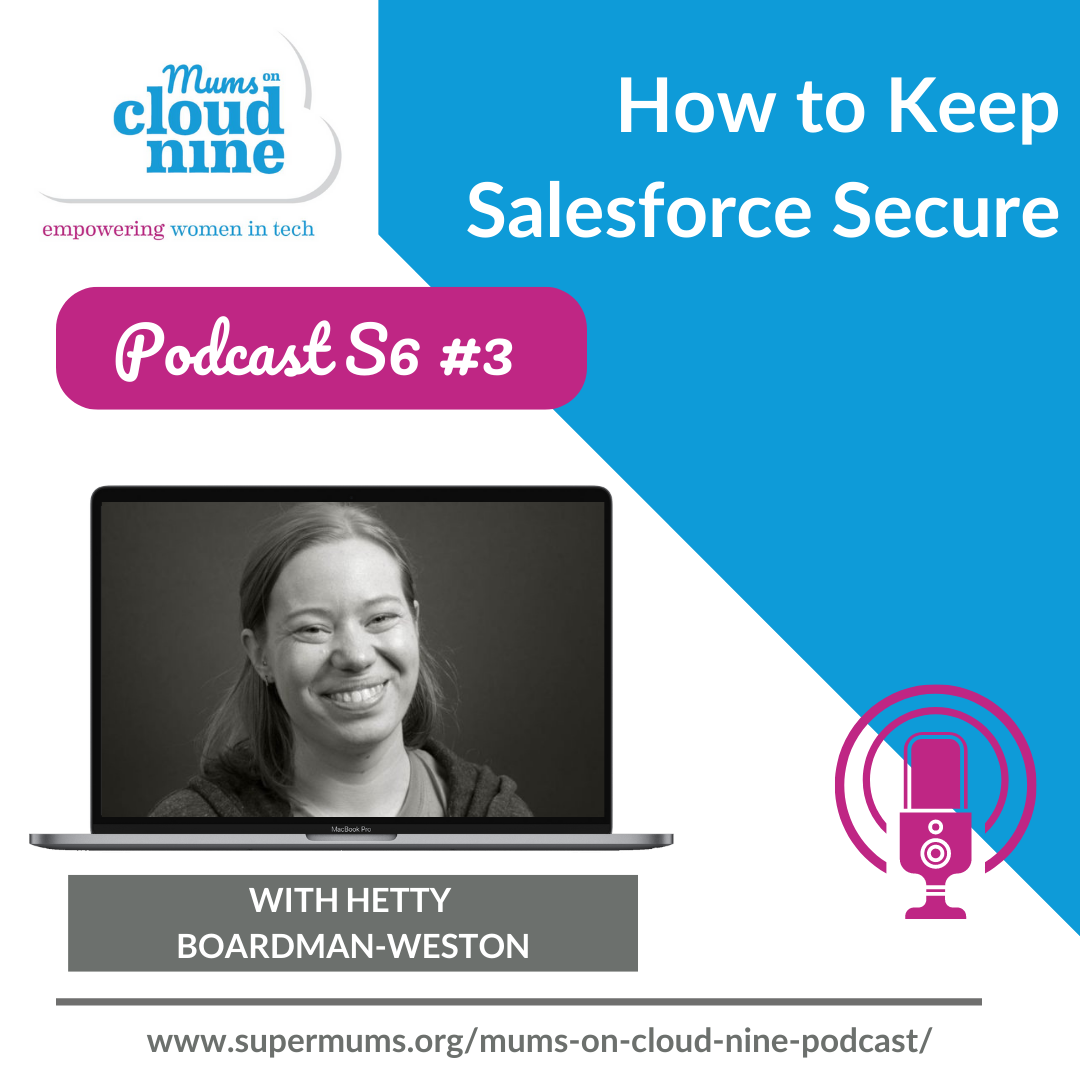 S6 Ep 3 – How to be Salesforce Admin – Part 3 – How to keep Salesforce secure
In this four part series, we will be talking about the Skills and Awesome Admin that you can really put into place to make sure you perform effectively as a Salesforce administrator. 
In today's episode we are diving into the world of security management and thinking about what that entails. 
I am delighted to be joined by Helen Boardman-Weston, who is head of Marketing and Sales Operations and, and Salesforce admin at Prova. She will be guiding us through how she keeps their systems safe and secure. 
Highlights from this episode:
(03:17) Demystifying it all
(06:12) Vetting 3

rd

party applications

(08:40) GDPR
(11:10) Logging In
(14:42) Permissions
(26:01) Suppression List
Find out more about how Supermums empowers women around the globe with training and recruitment services. Join us to train, volunteer, sponsor or hire our amazing women in tech. Visit www.supermums.org
Find out about our free short courses here to start or progress your career in tech – https://supermums.org/accelerate-your-salesforce-career/
Download our positive affirmation screensavers here to remind yourself how to be a Mum on Cloud Nine – https://supermums.org/screensavers/
Listen Now
Episode Highlights
This podcast is sponsored by RB, in partnership with Enfa.
Listen Anytime On Your Favourite Platform