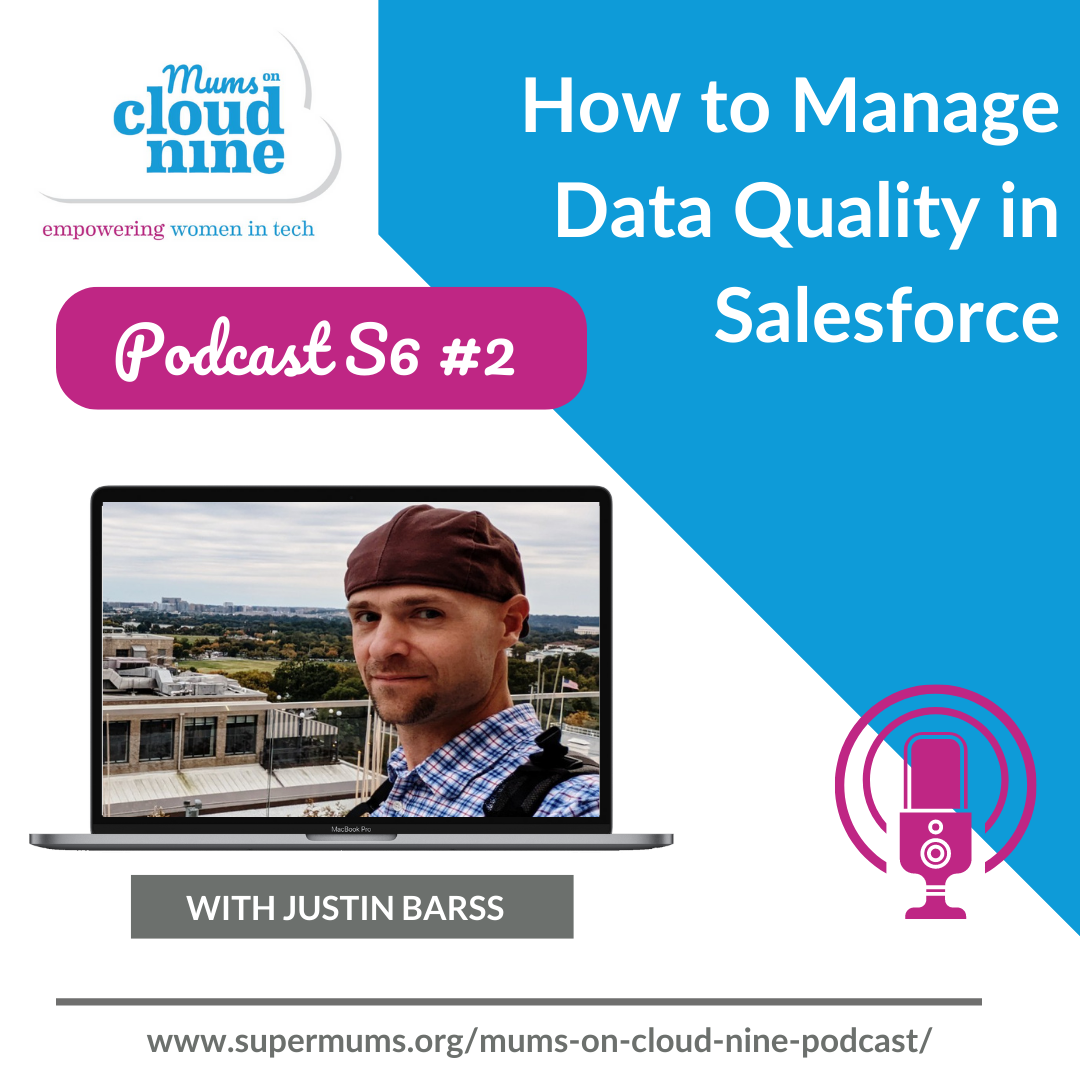 S6 Ep 2 – How to be Salesforce Admin – Part 2 – How to manage data in Salesforce
In this new four part series, we will be talking about the Skills and Awesome Admin that you can really put into place to make sure you perform effectively as a Salesforce administrator.
In this week's episode I am talking about data management and making sure that you've got a fantastic CRM system in place with good data.
At the end of the day if the data isn't good, nobody will trust it and nobody will use it. People have to have faith in the system for it to work effectively.
So, I have an interesting chat today with Justin Barss and colleagues from Apsona and we discuss data literacy and how it can really inform and shape your business in terms of the decision making and in terms of its engagement with customers.
*this was a 4 way Zoom conversation and as such there are occasional slight drops in sound quality due to bandwidth issues.
Highlights from this episode:
(01:36) Trusted data
(04:36) Justin introduction
(08:40) Benefits for admins
(10:36) Reducing time
(16:58) Excel comparisons
(22:46) Opportunities available
Find out more about how Supermums empowers women around the globe with training and recruitment services. Join us to train, volunteer, sponsor or hire our amazing women in tech. Visit www.supermums.org
Find out about our free short courses here to start or progress your career in tech – https://supermums.org/accelerate-your-salesforce-career/
Download our positive affirmation screensavers here to remind yourself how to be a Mum on Cloud Nine – https://supermums.org/screensavers/
Listen Now
Episode Highlights
This podcast is sponsored by RB, in partnership with Enfa.
Listen Anytime On Your Favourite Platform