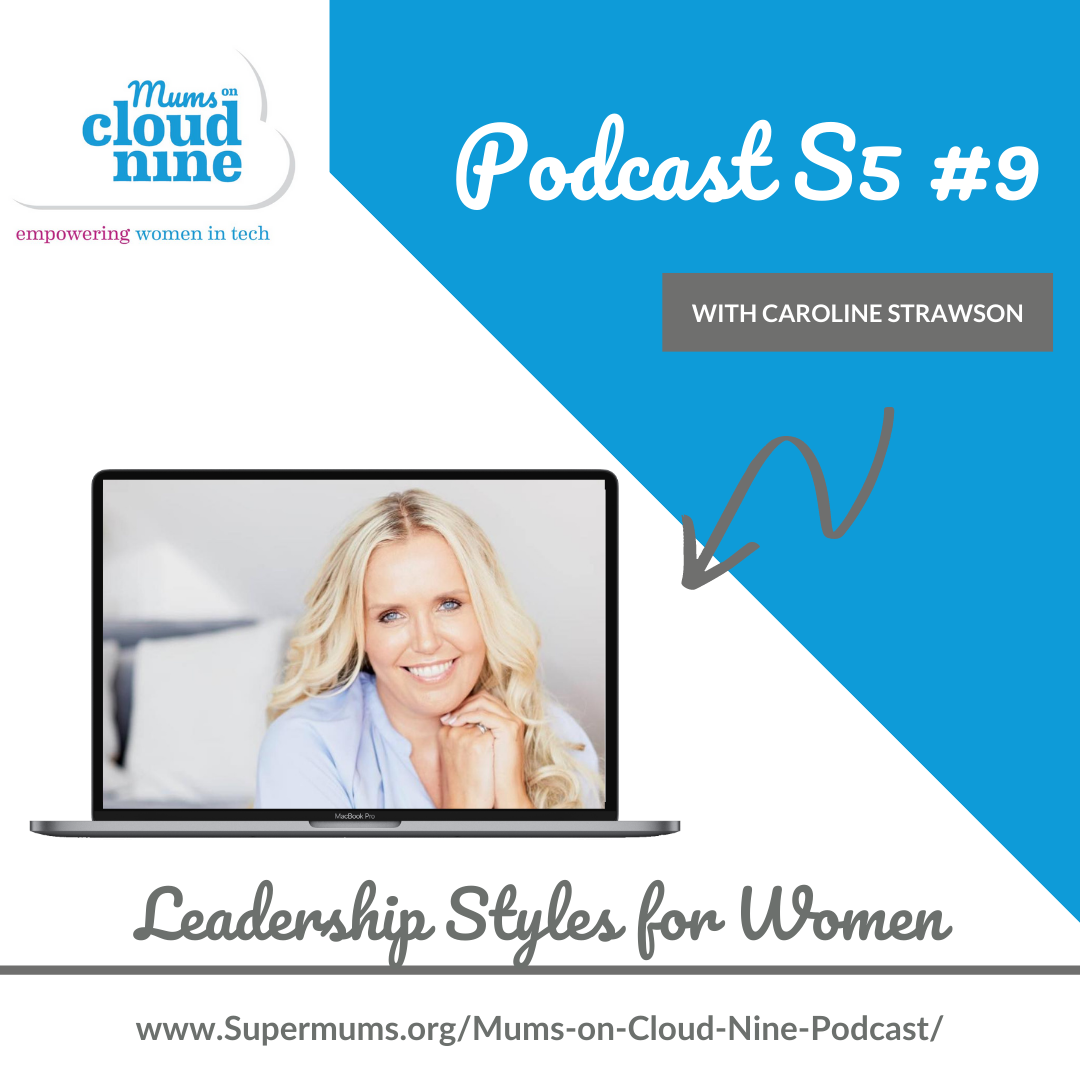 S5 Ep 9 – Leadership Styles – Self Leadership
In this episode I am joined by Caroline Strawson, a Positive Psychology Trauma Coach & Therapist specialising in narcissism and domestic abuse and #1 bestselling author. 
Caroline shares her insight on how women can step into leadership roles through a trauma-informed lens, and how understanding the triggers – both our own and those around us – will make you a more successful and effective leader. 
Caroline's expertise throughout this episode is so valuable, and if you want to know more you can connect with her below: 
CONNECT WITH CAROLINE ON INSTAGRAM 
FACEBOOK GROUP: NARCISSISTIC ABUSE & TRAUMA RECOVERY FOR WOMEN 
Highlights from this episode:
(05:48) How to show up as an effective leader
(08:37) Building relationships is an ongoing journey
(11:53) Working within the parameters of our workplace
(15:13) How to lead a narcissist
(22:55) Root cause resolution

 
Find out more about how Supermums empowers women around the globe with training and recruitment services. Join us to train, volunteer, sponsor or hire our amazing women in tech. Visit www.supermums.org
Find out about our free short courses here to start or progress your career in tech – https://supermums.org/accelerate-your-salesforce-career/
Download our positive affirmation screensavers here to remind yourself how to be a Mum on Cloud Nine – https://supermums.org/screensavers/
Listen Now
Episode Highlights
This podcast is sponsored by RB, in partnership with Enfa.
Listen Anytime On Your Favourite Platform