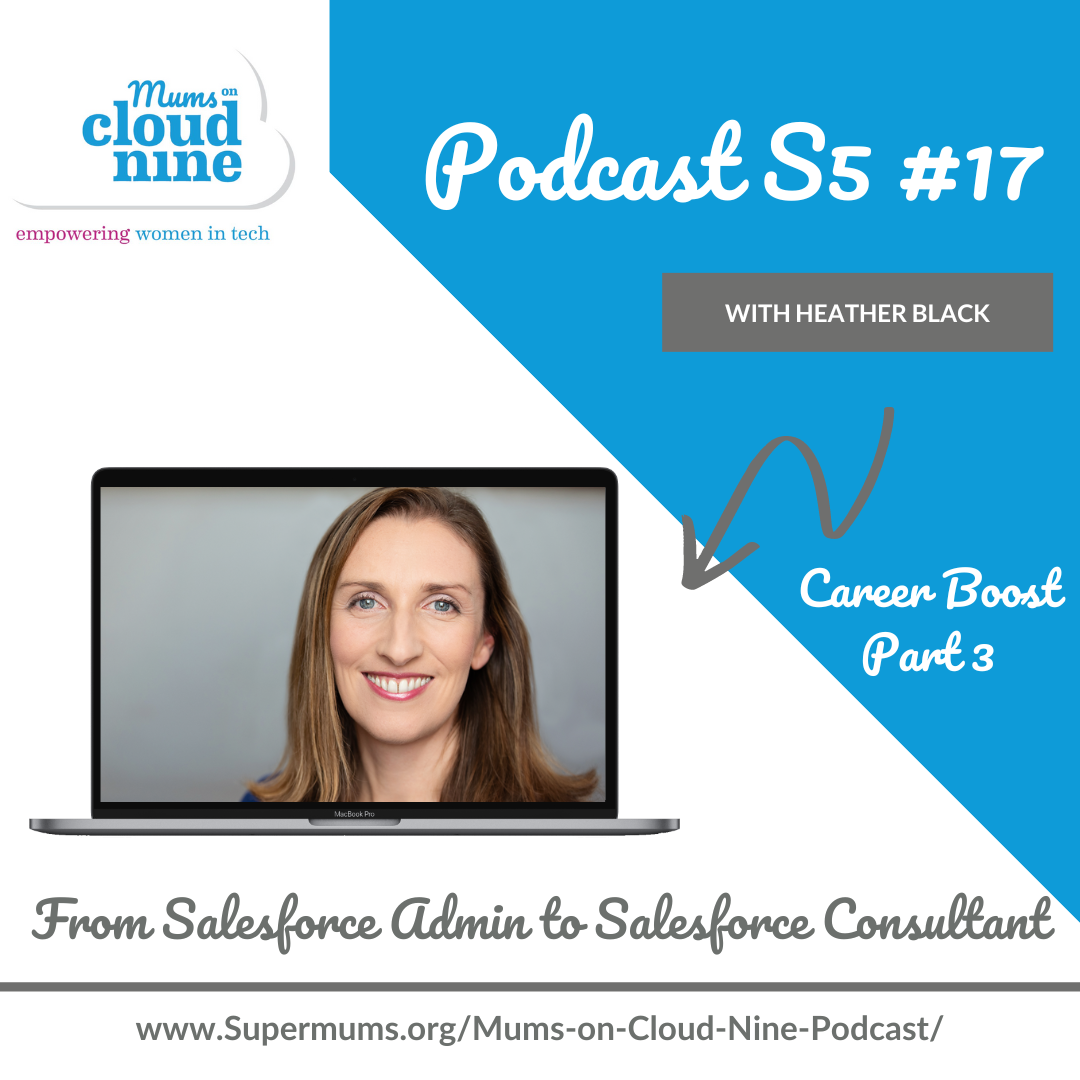 S5 Ep 17 – Career Boost: From Salesforce Admin to Salesforce Consultant (Part 3)
Career Boost – From Salesforce Admin to Salesforce Consultant – Part 3 
In this week's podcast, We are going to talking about Change Management – 
Some people embrace change and others fear it. We talk today about how we can manage that to get the best results. 
Why is it important? What the value is to the company that you are engaging and working with and what does it entail?  
This will be a six part series during which we are going to look at at how to empower Salesforce users with coaching skills as well as how to manage Salesforce changes with DevOps. We are going to look at how you can pitch yourself as a Salesforce consultant for any job role you might be going for. And more! 
If you enjoyed this episode please follow, share and leave a review to help others find us. 
Highlights from this episode:
(03:48)   It's a people game
(05:12)  Considering the culture
(12:46) Which approach to take is key
(19:27)  The importance of communication skills
(23:37) Keeping it going and getting feedback

 
Find out more about how Supermums empowers women around the globe with training and recruitment services. Join us to train, volunteer, sponsor or hire our amazing women in tech. Visit www.supermums.org
Find out about our free short courses here to start or progress your career in tech – https://supermums.org/accelerate-your-salesforce-career/
Download our positive affirmation screensavers here to remind yourself how to be a Mum on Cloud Nine – https://supermums.org/screensavers/
Listen Now
Episode Highlights
This podcast is sponsored by RB, in partnership with Enfa.
Listen Anytime On Your Favourite Platform