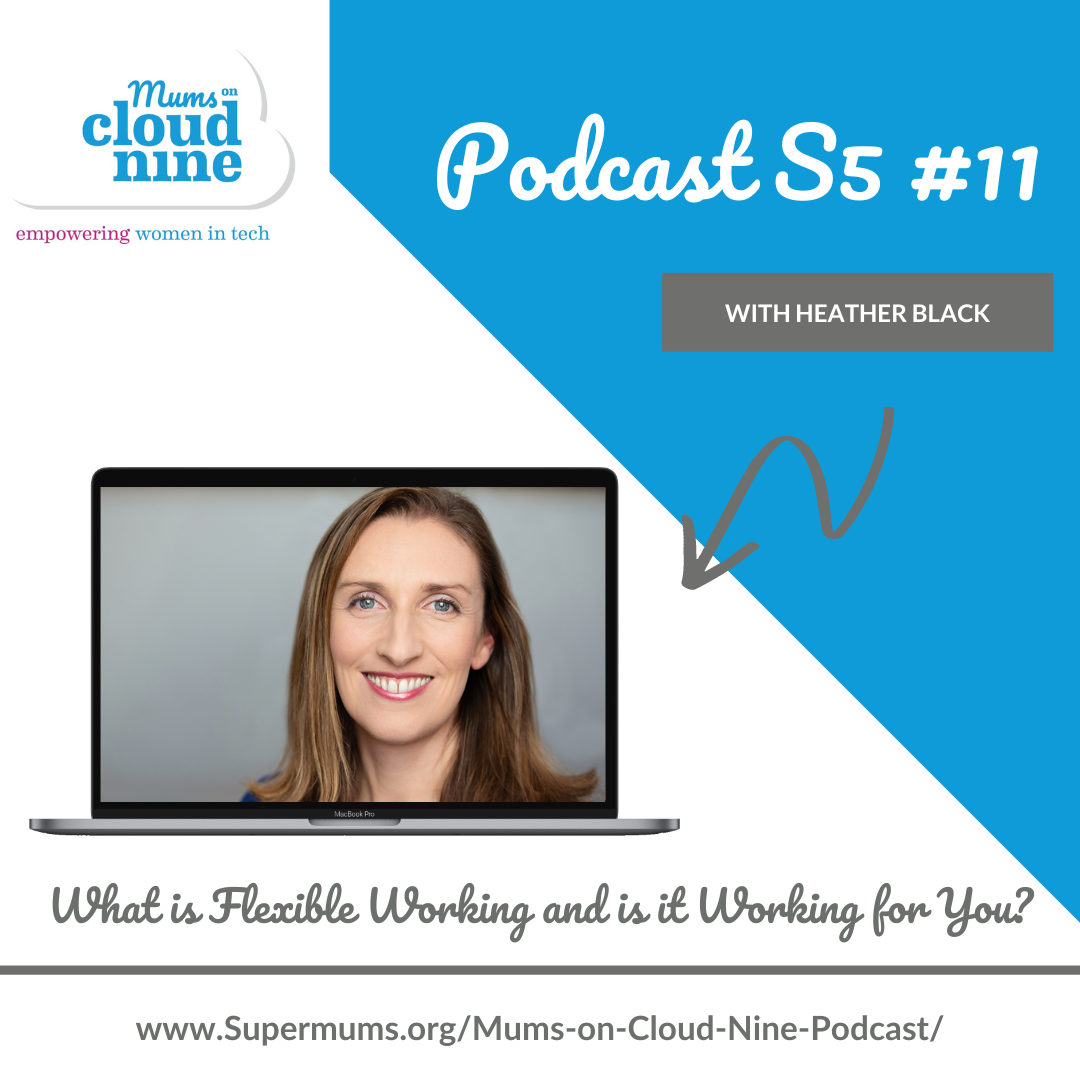 S5 Ep 11 – What is Flexible Working and is it Working for You? (Part 1)
In this episode I am talking about this notion of flexible working, which has only really been embraced by HR departments and businesses since the pandemic. 
In many cases, companies are now adapting to the growing demand for flexibility in the workplace, but is this really a good thing for you, the employer? 
In a recent poll, many people who work from home admit to working more hours than they would if they were in the office. Not only are you doing work for free, but you risk damaging your work-life balance and increasing the risk of burnout. 
I am going to talk you through how you can approach flexible working with your employer, and how you can embed it successfully. 
This series of Mums on Cloud Nine is all about how we can adapt our mindset to step into leadership roles, and in doing so break through the gender inequality which permeates the technology industry. 
If you enjoyed this episode please follow, share and leave a review to help others find us. 
Highlights from this episode:
(00:44) The Great Resignation
(04:38) What does flexibility mean to you?
(07:58) You are entitled to ask for flexible working
(11:50) How flexible working can go wrong
(14:18) Get clear on how you are spending your time
(17:01) You need the right support network
Find out more about how Supermums empowers women around the globe with training and recruitment services. Join us to train, volunteer, sponsor or hire our amazing women in tech. Visit www.supermums.org
Find out about our free short courses here to start or progress your career in tech – https://supermums.org/accelerate-your-salesforce-career/
Download our positive affirmation screensavers here to remind yourself how to be a Mum on Cloud Nine – https://supermums.org/screensavers/
Listen Now
Episode Highlights
This podcast is sponsored by RB, in partnership with Enfa.
Listen Anytime On Your Favourite Platform