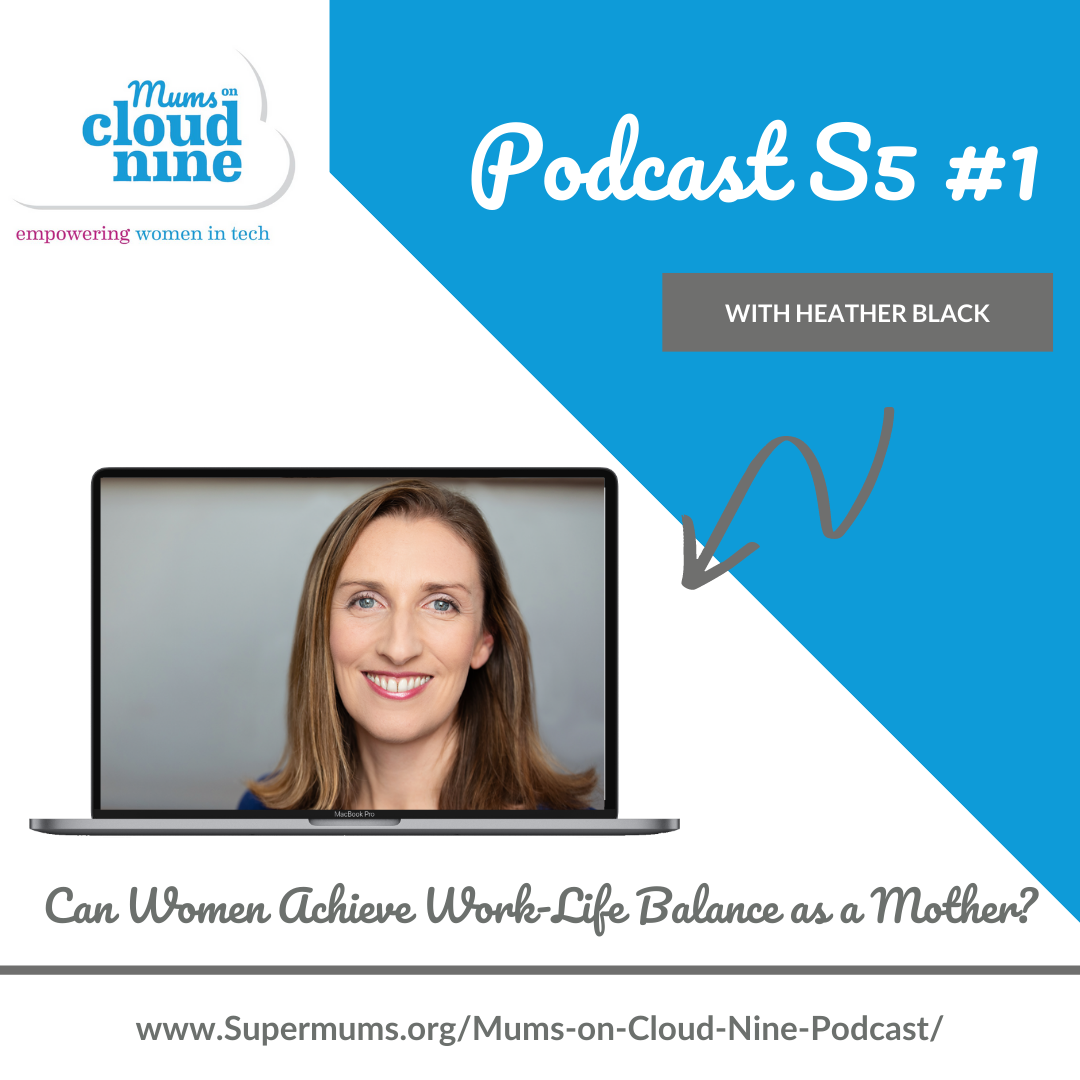 S5 Ep 1 – Can Women Achieve Work-Life Balance as a Mother?
Can Women Achieve Work-Life Balance as a Mother?
On this episode of the Mums on Cloud Nine podcast, Heather discusses how you can create a work-life balance that works for you, because being a mum and a businesswoman are not mutually exclusive!
During this episode, Heathers shares her own story of how she overcame challenges in the workplace while juggling parenthood to get her own ideal work-life balance. It's not an easy journey, but if you follow the 10 practical tips she shares then you too can have a healthy work-life balance.
The best female leaders are those who master this balance. It leads to more productive careers, better personal & professional relationships, and a happier home life. So make sure you follow the tips in this podcast, and if you like what you hear make sure you subscribe, share with friends, and leave a reviews so others can find us.
Highlights from this episode:
(01:57) My journey to a happy work-life balance
(07:14) Hindsight is great!
(10:40) Supporting fellow Supermums on their journeys
(15:30)Make time to be creative
(18:30) Surround yourself with positive people
(21:42) Build a solid support network
(24:19) Find a work pattern that helps you thrive
Find out more about how Supermums empowers women around the globe with training and recruitment services. Join us to train, volunteer, sponsor or hire our amazing women in tech. Visit www.supermums.org
Find out about our free short courses here to start or progress your career in tech – https://supermums.org/accelerate-your-salesforce-career/
Download our positive affirmation screensavers here to remind yourself how to be a Mum on Cloud Nine – https://supermums.org/screensavers/
Listen Now
Episode Highlights
This podcast is sponsored by RB, in partnership with Enfa.
Listen Anytime On Your Favourite Platform