How Women Can Learn AI Through Upskilling And Reskilling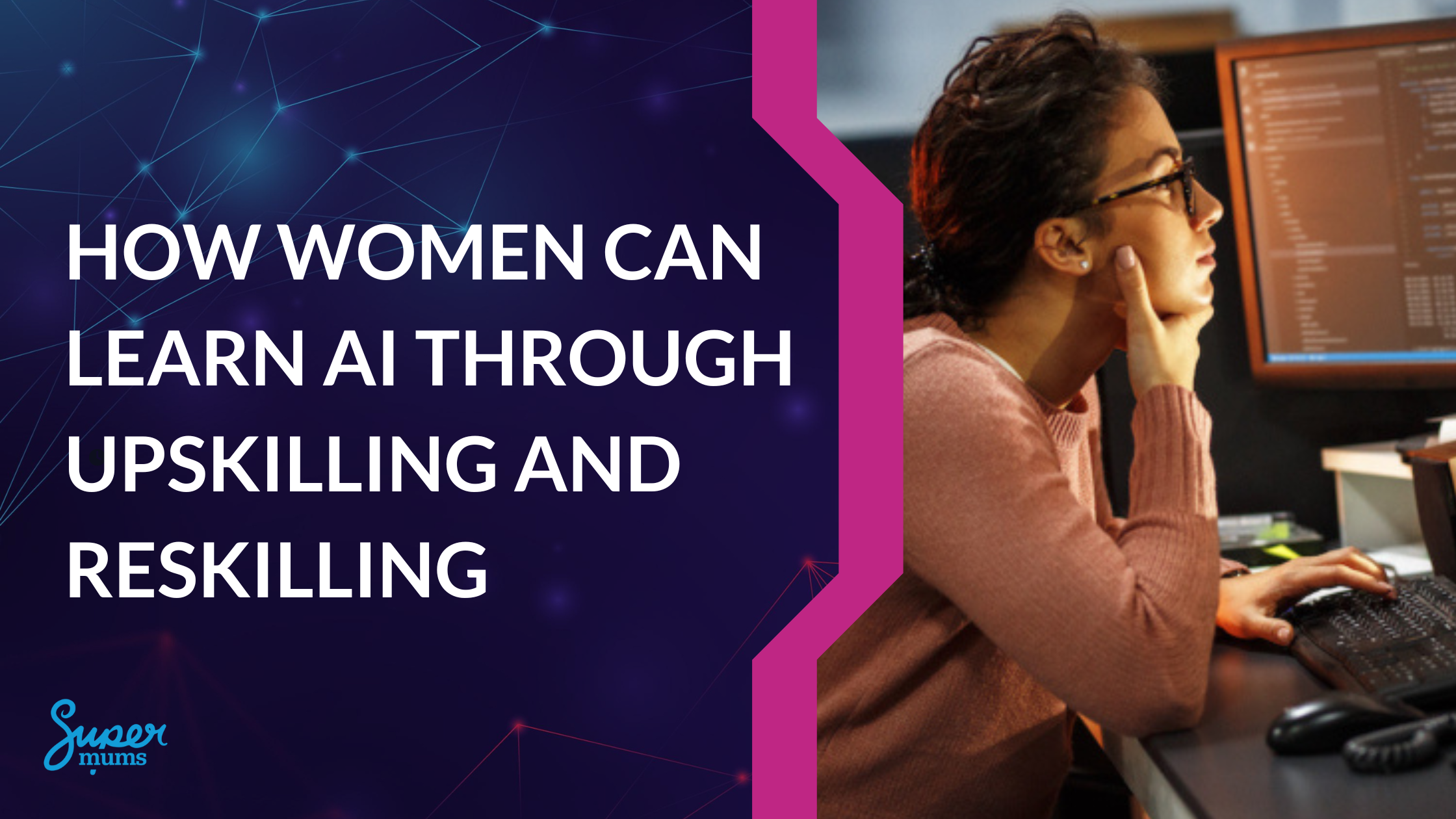 The demand for digital skills is expected to rise by more than 50% by 2025, meaning the future of work will require upskilling and taking on different, or entirely new roles. Preparing for the future of work is one of the defining business problems of our time. As jobs evolve, so will the skills needed to perform them.
Heather Black, the CEO of Supermums, is an experienced Consultant on rolling out digital strategy as well as leading Supermums, a company that upskills individuals in digital skills for the future, and helps companies hire diverse digital talent globally.
She was delighted to speak at the latest event run by Women @ Tech hosted at Salesforce, to talk about 'Tackling Bias and Harnessing Innovation in AI'.
We Have a Lot of Work To Do!
The double disruption, caused by automation and the pandemic, is likely to displace 85 million jobs by 2025 too. Among those set to remain in their roles, 50% of those will need to re-skill. The staggering scale of the challenge means that we need to look beyond conventional wisdom for solutions, and embrace the new challenges and skill sets required in this ever changing and digital world.
Why are AI Skills Important?
AI skills is cited as one of today's most in-demand digital skills. A new survey of more than 500 senior IT leaders reveals that a majority (67%) are prioritizing generative AI for their business within the next 18 months, with one-third (33%) naming it as a top priority. Source: https://www.salesforce.com/news/stories/generative-ai-research/?d=cta-body-promo-8
Salesforce's new digital skills survey, based on 11,000+ workers across 11 countries, shares new data on how the workforce perceives the role that generative AI will play in the jobs of today and tomorrow. Most leaders surveyed (98%) believed the shift to skills-based hiring will provide businesses with benefits, however, only 1 in 10 say they have AI skills — which is cited as one of today's most in-demand digital skills.
Arguably, other key skills that impact the potential realisation of AI benefits is data management and analytics, as AI is only as good as the quality of the data within the system. As well as security, ethics and comms guidance. It's requires a multi-faceted set of skills.
This isn't just unique to women as it's widely recognised, and reported, that women still bear most of the caring responsibilities of families so we are super efficient at prioritising what needs to be done.
It can be very easy to not engage in learning new skills if there isn't a clear why, if there isn't a clear path of study and the learning style isn't engaging.
Why Train in AI?
There has to be a clear strategy and why for learning something, this is always an important place to start – how do you motivate people to learn something – for the organisation, for their team for themselves? There needs to a clear business case of how and where AI will be applied in practice and when is the right time to learn!
"Most people leaders believe that prioritizing employees' digital skills development will have positive impacts on wider business performance, citing increased productivity (47%), better team performance (43%), and improved problem-solving capabilities (40%)"

Salesforce Digital Skills Survey
Sixty percent of global workers reported excitement about the prospect of using generative AI for their job. In fact, more workers were excited about its use in their workplace (58%) than worried about it replacing them in their job (42%).
Providing a demo of what is possible and selling the technology is key to employees to get them enthused, empowered and engaged in the new tools to come. Start with AI tools and adoption that will hit critical business priorities, and roll it out with one team to the maximise the one product, and then roll out to others, so you can share the wins!
For example at Supermums, we adopted Alfred, cited as your Salesforce Personal Assistant. This app created by Native Video.
This tool has helped boost the Sales and Service productivity of our team immediately.
"64% of a Sales Reps' time is spent NOT selling! You can better use Sales Reps' time on Salesforce admin tasks, and increase productivity with automated updates from post-meeting audio notes. Improve deals, coaching and support with up to 86% faster update creation and sharing."

Supermums Training Manager
After installation it enables the team to record calls or quick Audio Notes after any call or meeting and Alfred, powered by Native Video and AI, capture complete, accurate and frequent updates and data inside Salesforce. Alfred then generates Executive Summaries, Next Steps Follow-Up Emails and includes Enterprise-ready features such as Sentiment Analysis, Notifications, Manager Playlists, dynamic Recording Hints, and much more.
How to Train your Workforce in AI!
A great training programme accommodates flexibility and a mix of different learning styles.
It can be best to deliver it as live virtual training but also record it so people can watch on demand. You would ideally provide practical exercises and an ongoing discussion group for reflective learners, and also set milestones and deadlines for completing training. It would be delivered in a way that provides accountability, motivation, peer support and reward.
At Supermums, we are offering a blended learning programme that offers user cases, training, peer discussion, and practical exercises that are available live, and on-demand, to encourage our community of 1000+ alumni to upskill in AI.
It's not an overnight implementation though and it needs a roadmap! There are numerous barriers to adoption, so consider this a marathon, not a sprint, to the finishing line:
Poor data integrity which means the wrong or lack of information gets automated in messages
Lack of personalisation in automated messages if you don't have data in there.
Poor training and adoption strategy
At Supermums, we train individuals in Salesforce CRM, AI and Data Technology skills to empower them to carve out a flexible, well-paid careers, whilst helping to bridge businesses digital skills gaps with emerging and talented tech talent, to fast-track their tech projects in a more cost-effective way, often saving thousands per employee on consultancy fees.
Introduction into Salesforce + AI
Check out this session from our Explore a Career in Tech Bootcamp, focused on Salesforce + AI.
Hosted by Supermums Coach Chelyn, with guest speakers Liam O'Shea and Chat GPT Expert, Mark Good, it's a great introduction to learning more about AI and the impact this will have moving forwards on roles, both in tech industry, and wider.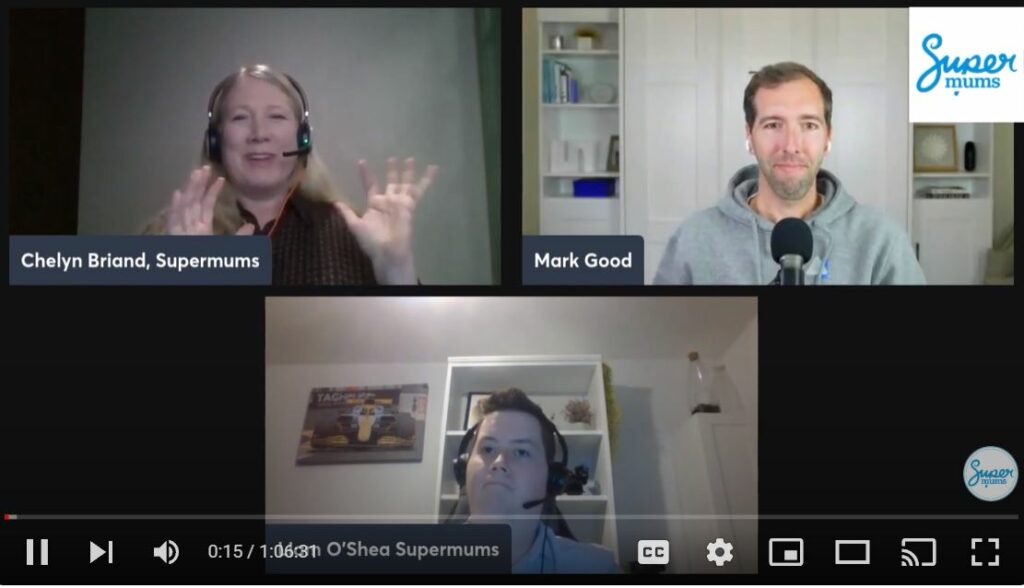 Sign up to our AI Skills Training Course in Partnership with AI Force
Supermums and AI Force have partnered to bring a unique AI Skills Training Course that combines the best of both training companies. Supermums specialises in providing a learning infrastructure that provides peer support, structure, motivation and accountability whilst Mark Good, founder of AI Force delivers the core training content as the AI expert covering a wide range of topics to get the most out of Chat GPT to support your Salesforce admin and developer roles.
Join our AI Skills Training Course to benefit from
10 Week Structured Course with Guided On-Demand Curriculum
1 x 1hr30min Live Session Per Week delivered by Supermums at 3pm BST / 10am EDT on Mondays – Progress Check & Accountability, Seminar Discussions, and Guest Speakers at the leading edge of AI Adoption and Apps from Salesforce, ISVs and SI's.
AI Force GPT Specialist Course Content – Accessed on demand

Comprehensive Self Led Platform with 20+ Interactive Lessons, video breakdowns & step by step instruction to get the most out of AI.
• 90 Days unlimited access to the AI Force – Salesforce AI Engine
• 12 Months Access to the Comprehensive Training Platform including updates and new feature sets

Weekly Suggested Trailheads
Peer AI Community via Slack
Become an AI Force Certified GPT Specialist
Get 50% discount voucher off your AI Associate Certification.
Start Date: 9th October 2023
Price $497
Sign up via the AI Force website and we will onboard you with Supermums and the added value content as soon as you have registered and paid.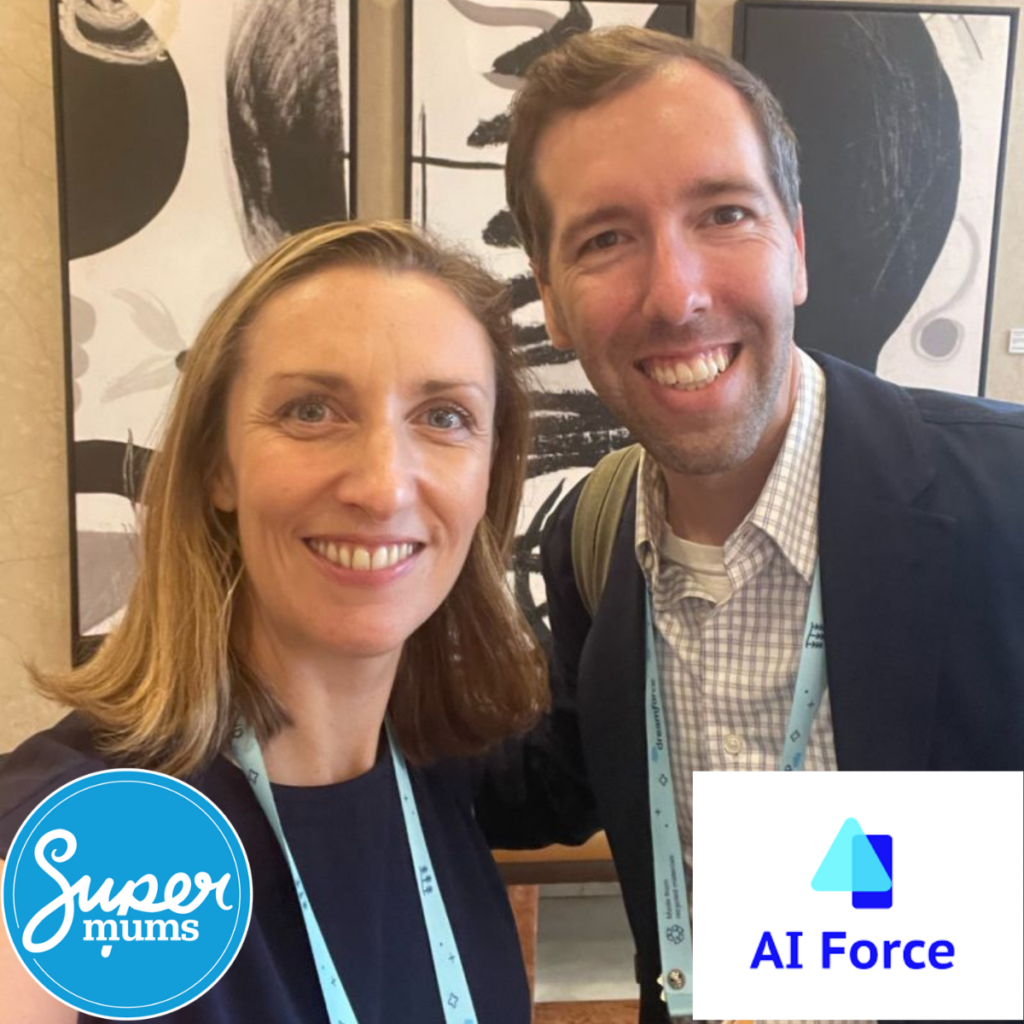 Subscribe To Our Weekly Top Tip Bulletin
Get Updates And Learn From The Best