We are delighted to announce another gold level corporate sponsor, joining the Supermums community to support the delivery of our courses.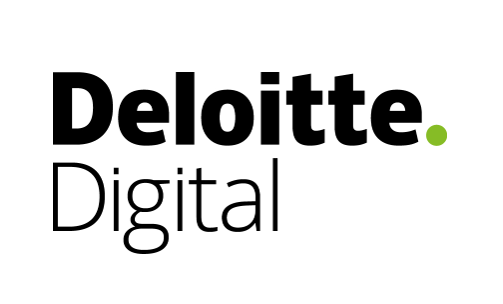 Deloitte Digital is working with Supermums to sponsor the Platform Developer I course, which will be kicking off on October 4th 2019. Due to the immense success of the Administrator course, we are thrilled to add this to our growing portfolio of learning opportunities.
Deloitte Digital works with the world's leading technology companies, including Salesforce, to deliver innovative ventures, digital platforms and create new customer experiences. It is a household name in the Salesforce ecosystem as a global provider of Salesforce consultancy services. (Their Salesforce consultancy has received the highest customer satisfaction rating out of any of the global system integrators).
Along with being a leader in diversity and inclusion, Deloitte Digital shares our passion for supporting flexible working. They participate in Deloitte's wider Return to Work programme that supports parents back into the workforce. This programme provides training and guidance, which allows individuals who have taken a break of two or more years to re-launch their career and learn more skills in the process.
Louise Brett, partner and head of people and purpose at Deloitte Digital, is excited to launch this new relationship with Supermums as a brilliant way to invest in and increase the skills available in the Salesforce network:
The technology community is crying out for talent, and parents returning to the workforce are a highly valuable and relatively untapped force. We hope that our sponsorship of Supermums will attract a new diversity of experience and set of skills to the technology industry, while accelerating innovation and developing role models for the future.
Vicki Moritz-Henry, our Head of Training is delighted to be working with a partner that will bring real added value to our offer:
It is great to be working with a business that supports what we are doing so whole-heartedly, evidenced by the practises they have in place to proactively encourage and support people pack into work . I'm also very excited to work with Deloitte to get some of their experienced Salesforce staff involved in volunteering to mentor our trainees too. It's so inspiring for our trainees to hear from those in work about their experiences and learn from their expertise.
We look forward to bringing you more news about our work with our sponsors over the coming year. We still have limited opportunities to get involved with our work in UK, USA and Australia, so if you are interested in learning more about sponsorship get in touch with Abigail@economicchange.co.uk
Salesforce Supermums' Platform Developer I course includes mentorship and live project experience to give you the confidence you need to get your next certification. The course starts on the 4th October and is open for applications, so register now to get an information pack: