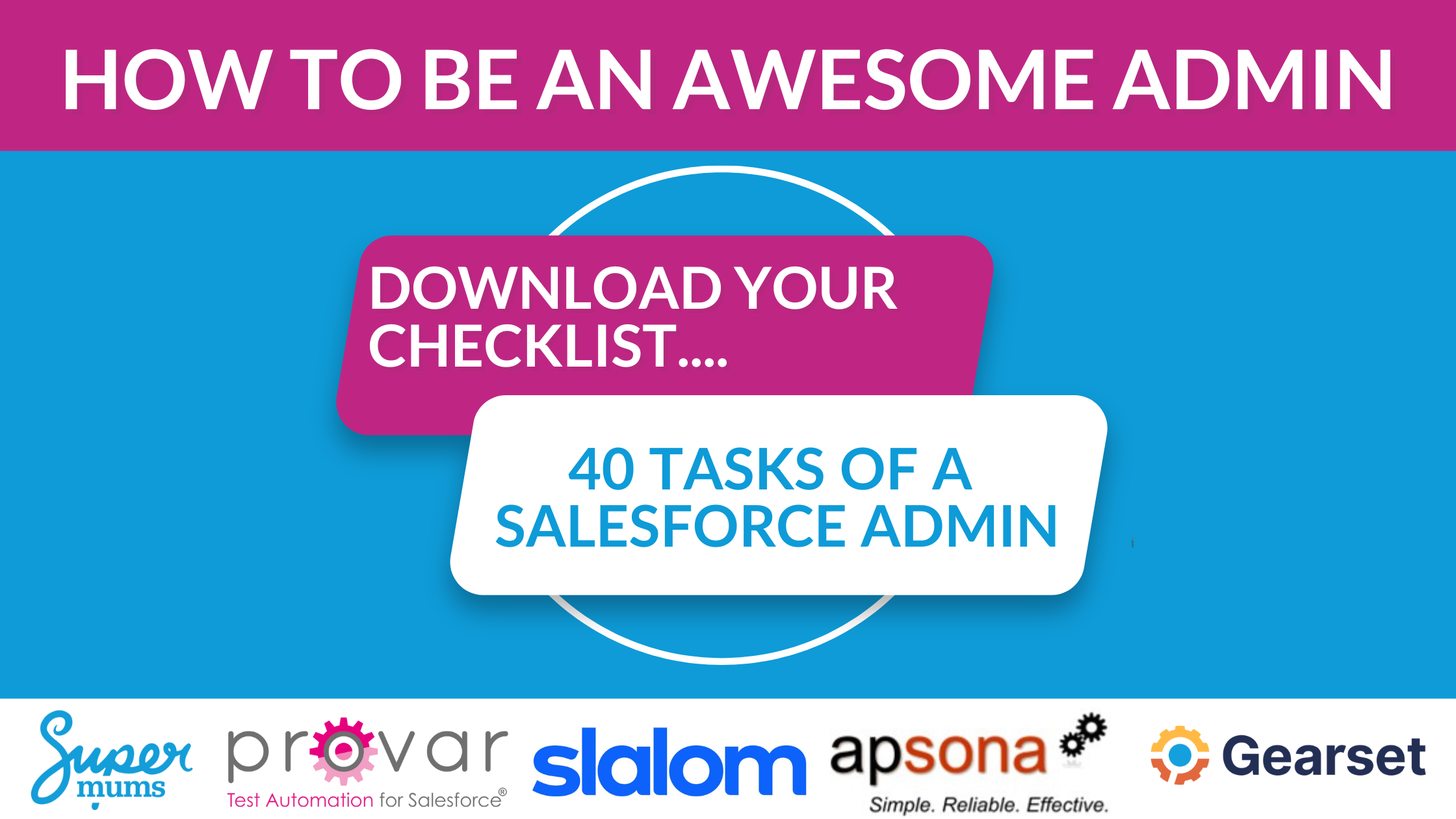 40 Step Awesome Admin Checklist
About This Report
So what does it mean to be a Salesforce Admin? An admin can wear many hats, and the variety in the role can be the most rewarding.
To help an administrator get clear on their responsibilities we have compiled a list of 40 tasks that a Salesforce Administrator would typically need to think about when managing a system. Get this handy checklist download to benchmark your skills.
Learn more about our Salesforce Admin and Consultancy Skills Training Courses to help skill up and flourish as a Salesforce Admin.