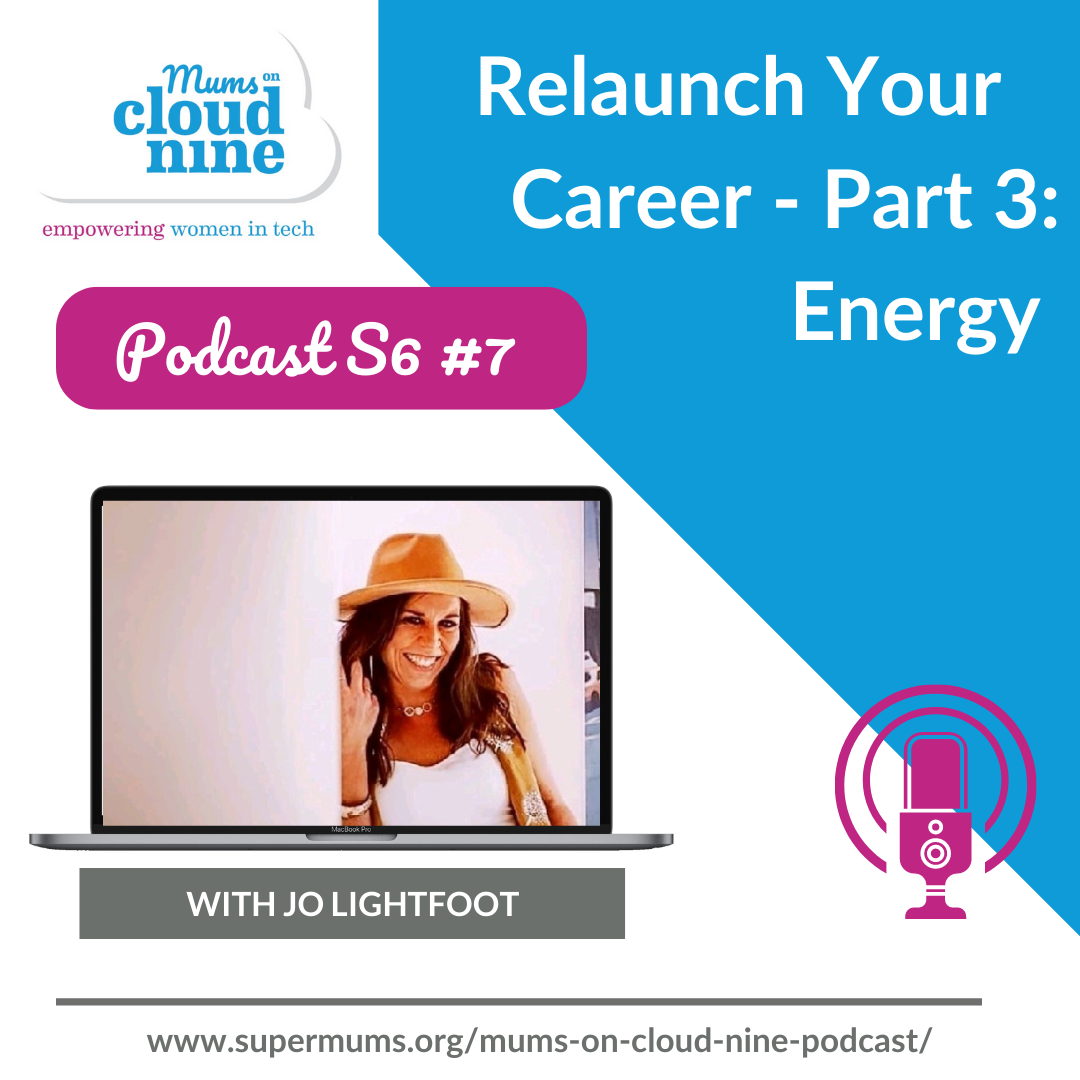 S6 Ep 7 – Relaunch Your Career – Part 3 – Re-energise Yourself
Today's episode is about re-energising yourself to learn. This is a topic that I think is very important because re-energising can motivate you to relaunch your career and stay focused on the task at hand in a day to day setting.
I am joined by Jo Lightfoot today, she shares her tips and tricks on reenergisation and how that links with other energy stores we have.
Highlights from this episode:
(01:02) Jo Lightfoot
(05:20) We've already got it
(10:51) Who am I?
(16:30) Feeling good
(20:38) Sexual energy
Find out more about how Supermums empowers women around the globe with training and recruitment services. Join us to train, volunteer, sponsor or hire our amazing women in tech. Visit https://supermums.org/
Find out about our free short courses here to start or progress your career in tech – https://supermums.org/accelerate-your-salesforce-career/
Download our positive affirmation screensavers here to remind yourself how to be a Mum on Cloud Nine – https://supermums.org/screensavers/
Listen Now
Episode Highlights
This podcast is sponsored by RB, in partnership with Enfa.
Listen Anytime On Your Favourite Platform