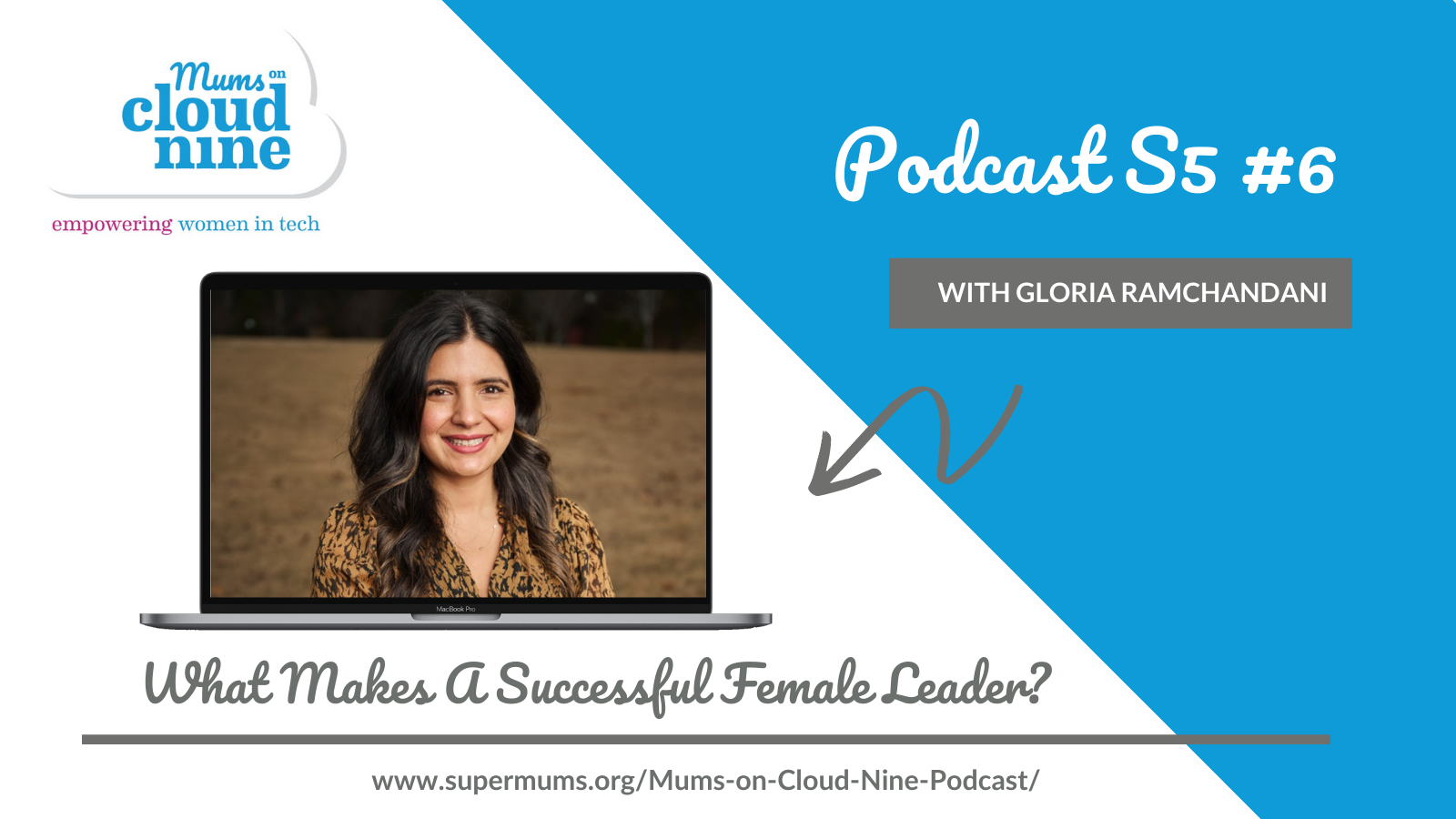 S5 Ep 6 – What Makes a Successful Female Leader?
It's no surprise that women struggle to move up the corporate ladder, particularly in the tech sectors. The speed of innovation combined with such a lengthy absence from work can create huge barriers for women wanting to progress. 
However, there are some success stories of inspiration female leaders who have traversed that tricky line and created a healthy, happy work life integration. 
In this episode I am joined by one of them – Gloria Ramchandani, Senior Director of Strategy & Business Operations at Copado. She shares her journey and how she defined herself as a successful business leader and mother. 
Highlights from this episode:
(02:36) Success is about happiness
(04:04) You have the rest of your life to work
(07:40) You brought life into this world… that's a pretty big deal!
(11:41) Work-life integration
(16:41) Leadership training for emerging, new and existing leaders

 
Find out more about how Supermums empowers women around the globe with training and recruitment services. Join us to train, volunteer, sponsor or hire our amazing women in tech. Visit www.supermums.org
Find out about our free short courses here to start or progress your career in tech – https://supermums.org/accelerate-your-salesforce-career/
Download our positive affirmation screensavers here to remind yourself how to be a Mum on Cloud Nine – https://supermums.org/screensavers/
Listen Now
Episode Highlights
This podcast is sponsored by RB, in partnership with Enfa.
Listen Anytime On Your Favourite Platform