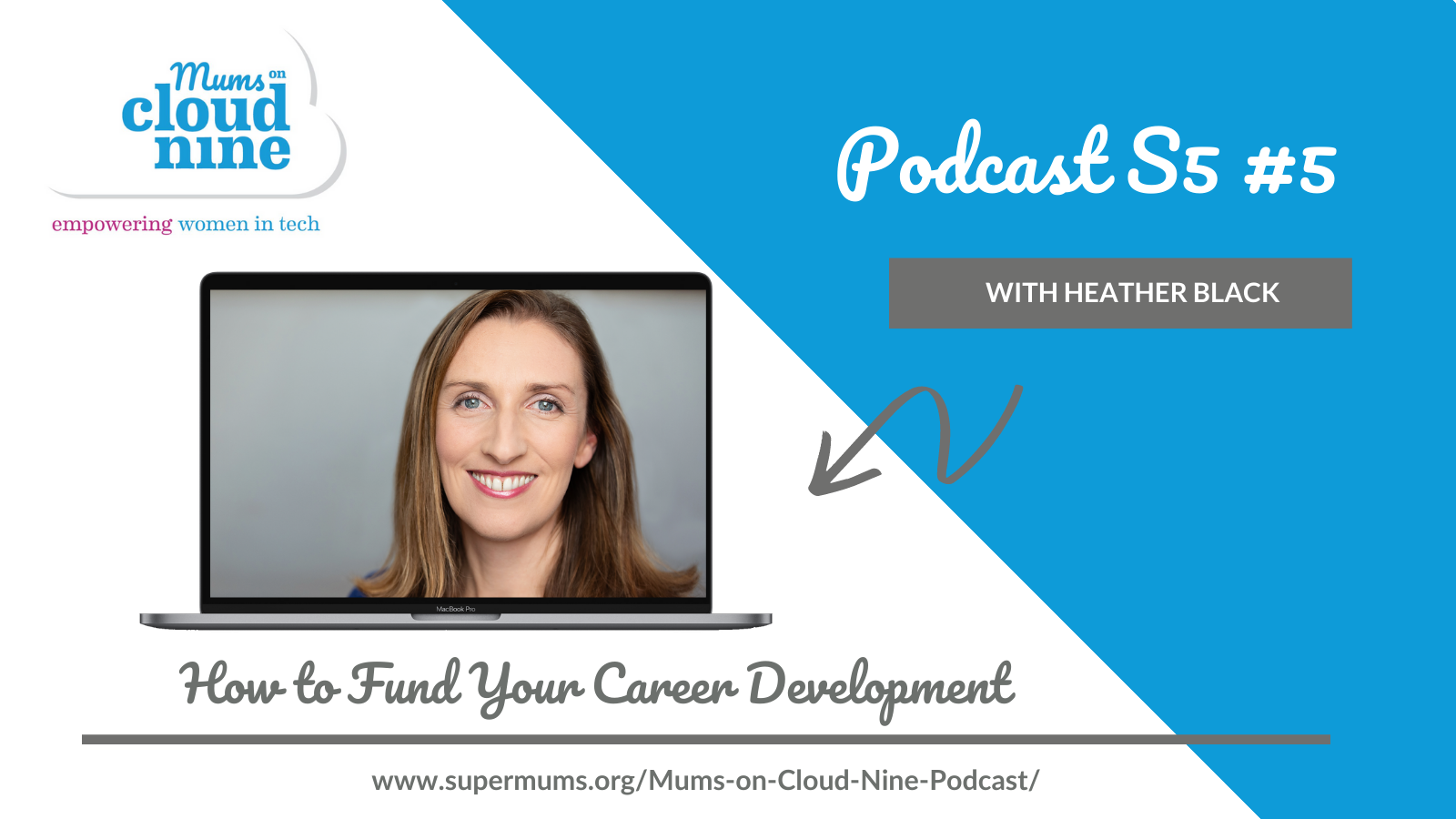 S5 Ep 5 – How to Fund Your Career Development
In this episode of Mums on Cloud Nine, I talk through the different ways you can get funding for your business, from the personal solutions – savings, credit cards, bank loans – to pitching your business to investors. 
In this podcast I give you four practical tips you can implement to help you focus on your goals, understand why you need investment, and build a strategy and a pitch that works.
Highlights from this episode:
(01:02) Why might you need investment in your business?
(02:46) If you don't believe in yourself, how can anyone else?
(05:12) Get clear on why you need investment
(06:54) Confidence, knowledge and insight
(11:19) How to sell your future success
(14:43) What's the endgame?
(18:52) People will say no but don't give up

 
Find out more about how Supermums empowers women around the globe with training and recruitment services. Join us to train, volunteer, sponsor or hire our amazing women in tech. Visit www.supermums.org
Find out about our free short courses here to start or progress your career in tech – https://supermums.org/accelerate-your-salesforce-career/
Download our positive affirmation screensavers here to remind yourself how to be a Mum on Cloud Nine – https://supermums.org/screensavers/
Listen Now
Episode Highlights
This podcast is sponsored by RB, in partnership with Enfa.
Listen Anytime On Your Favourite Platform