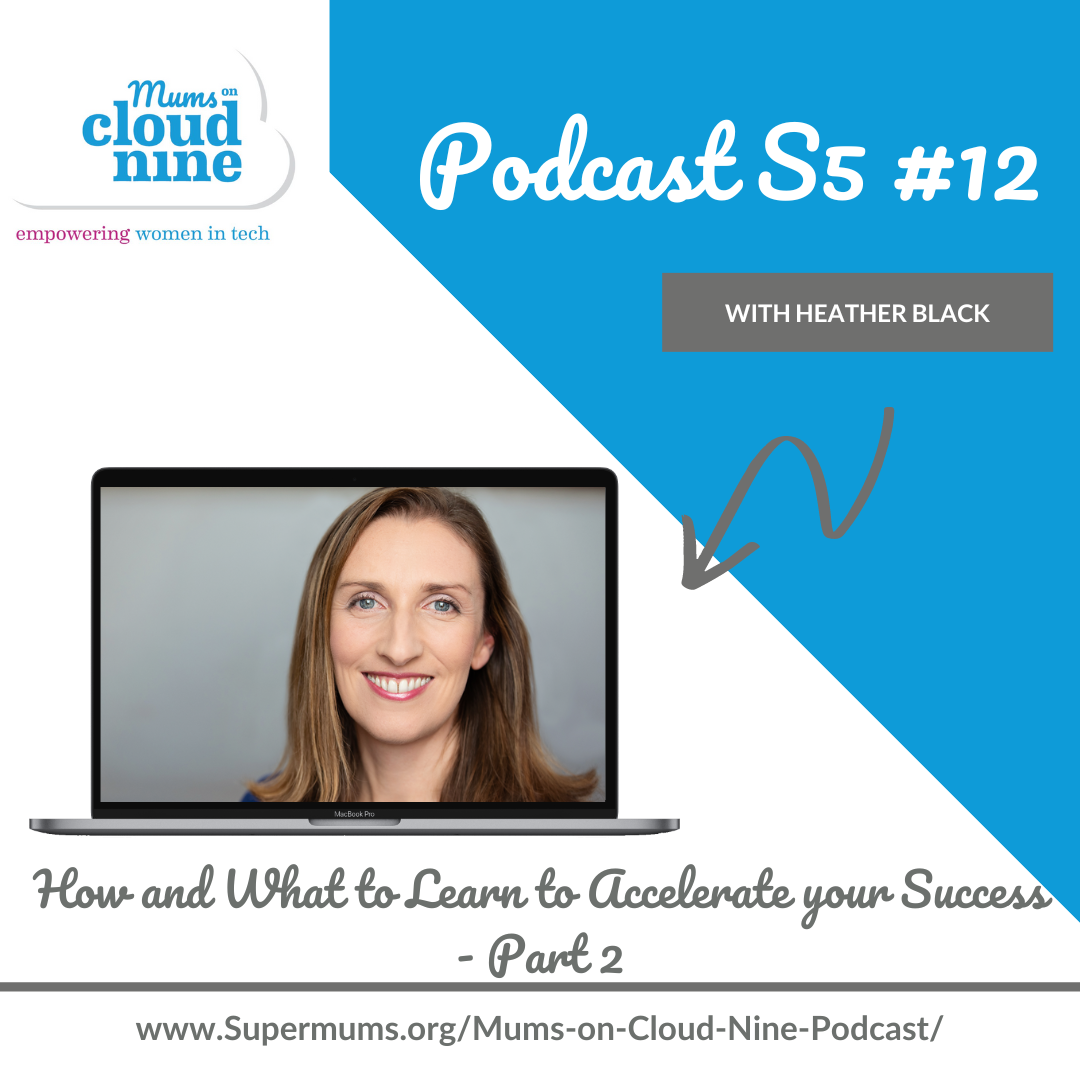 S5 Ep 12 – How and What to Learn to Accelerate Your Success (Part 2)
In the second of our four part Parents Flex Up mini-series, I am talking about what you need to learn to boost your Salesforce career and earnings. 
We will also take a look at the number of different learning paths you can take, from online to in-person courses and the range of various accreditations you can earn depending on the path you want to take. 
If you want to have a successful career as a Salesforce professional and you have an appetite for learning, then your potential really is limitless. 
This mini-series of Mums on Cloud Nine is all about educating and inspiring parents to thrive in our Salesforce career so that you can earn more, work less and love your life. 
If you enjoyed this episode please follow, share and leave a review to help others find us. 
Highlights from this episode:
(01:15) It's not just what you learn, but how you learn
(03:26) Salesforce is resilient career choice
(06:33) The value of a business analyst skills
(11:38) Do you have a developer appetite?
(13:41) Figure out your preferred learning style
(17:10) The two distinct learning habits

 
Find out more about how Supermums empowers women around the globe with training and recruitment services. Join us to train, volunteer, sponsor or hire our amazing women in tech. Visit www.supermums.org
Find out about our free short courses here to start or progress your career in tech – https://supermums.org/accelerate-your-salesforce-career/
Download our positive affirmation screensavers here to remind yourself how to be a Mum on Cloud Nine – https://supermums.org/screensavers/
Listen Now
Episode Highlights
This podcast is sponsored by RB, in partnership with Enfa.
Listen Anytime On Your Favourite Platform