Hi, I'm Heather Black, CEO of Supermums. If you are exploring or already working in the eco-system join my latest training webinar that teaches you how to succeed in a Salesforce Career with my tried and tested formula.
I am an experienced Salesforce Consultant and Coach, and founder of a Salesforce Recruitment, Training and Consultancy company. I have helped people upskill and land jobs in the Salesforce industry since 2016 because I am passionate about helping others achieve financial empowerment and success whilst also ENJOYING their career and life. My contribution has been kindly recognised by Salesforce who awarded me a coveted Salesforce Golden Hoodie for my work with Supermums.
But guess what, I don't have a background in tech and I didn't plan to have a career in tech, I fell into it by accident. I carved out my success through learning and upskilling in a new career and I want to show you how too. In my webinar I am going to share the framework for FREE and talk about 4 essential factors to achieve your career ambitions – Mindset, Skills, Pitch and Enthusiam with Authority.
How did my journey begin?
Personally I have experienced the trauma of losing a business and career sadly like many others have in the last year. In 2011, I lost my business and income due to changes in the marketplace imposed by government and other circumstances. I had worked hard to build up a £1.3m annual turnover for my business from scratch and suddenly the tables turned and many organisations like mine struggled and folded. It was devastating and I still get emotional now when I talk about my loss. It's okay to grieve, but what is more important is that *we find a way to bounce back* and to launch a new career path when the one we knew no longer exists. At the end of day we control our own destiny and we have to navigate the challenges on the way. I realised no one is going to fix my situation, I had to fix it myself and take the plunge into a new career. However here is the thing! We can achieve results much quicker if we learn from successful people, so thats why I decided to share a framework for success.
Yes I have achieved success but I am no different to anyone else. I was just about to start a family, I didn't know anything about working in the tech space. I didn't even know what a CRM was for many years until someone spent the time showing me and my eyes were opened to a whole new world!
I started using a CRM for my business and saw it's value first hand so I decided I wanted to learn more and consider it as a career choice.
What did I do?
I hit upon a whole new career opportunity that I didn't know existed before but was relevant to my transferable skills.
Most importantly it was in a job marketplace that was growing and more resilient.
I realised I could earn a great wage if I did invest the time and money to retrain.
I successfully achieved the shift into a new career in the Salesforce eco-system and I am one of thousands globally who have done the same.
How did I achieve it?
Salesforce is the World's Number 1 CRM solution and it creates jobs globally in so many roles and sectors. People have literally transferred from every industry you can think of. You can earn internationally recognised qualifications and build on your existing skill set. There is no entry criteria but there is so much potential. People of all ages and backgrounds have successfully transitioned into marketing, sales, project management, customer care, technical, and business analysis roles.
I'll be upfront with you, it won't happen overnight and it will take effort and investment to get the salary you aspire too. There is a receipe though and I have put together a proven framework to accelerate your success which i am sharing for FREE. As I mentioned, it's not an overnight remedy but on average a two year plan to take the steps to success. How long it takes will depend on your capacity to learn, your professional background and transferable skills. I have 15 years experience coaching and training people to be successful in their careers and business so I know how to support you on your way.
What was the outcome?
If you could earn £5k/$12k a month, even working part-time, what would this give you?
For me it meant…
I could work 3 days a week and look after my young daughter.
I could earn my own income to spend on my family as I wanted to.
I hadn't lost or given in to my reality but I rebuilt my confidence and self-esteem.
I had re-ignited my mojo and excitement for learning lots of new things in a new industry.
If you are ready to launch a new career and work towards earning a greater salary to achieve your goals then register for the webinar to find out more.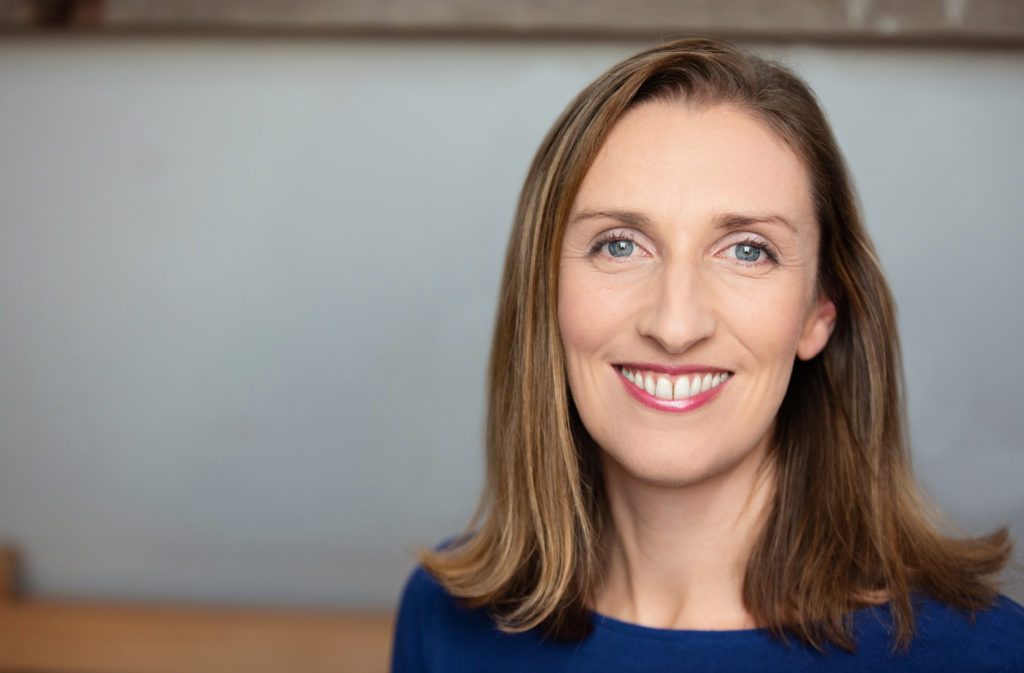 Heather Black, founder & CEO of Supermums, has attracted attention for the way the Supermums programme empowers people to achieve their ambitions. Heather has been a professional certified coach since 2006 and shares her expertise by speaking, blogging, podcasting and coaching.
Heather is a regular speaker at a range of salesforce and women-focussed events to people to develop their careers and is a contributor to media articles.