5 Day Salesforce Marketing Cloud Career Challenge
Over five days you can participate in a challenge to learn more about a career in Marketing Cloud, Salesforce's flagship tool.
Our challenge helps marketers (and potential Supermums) learn more about what a career in Salesforce is like and to help you assess if it's right for you. Or for those already in the ecosystem, its a chance to revisit the values and understand more about this in-demand skill.
There is a bite-sized task every day, giving you an insight into the world of Marketing Cloud, Salesforce and how our course can help boost your career and take your knowledge to the next level.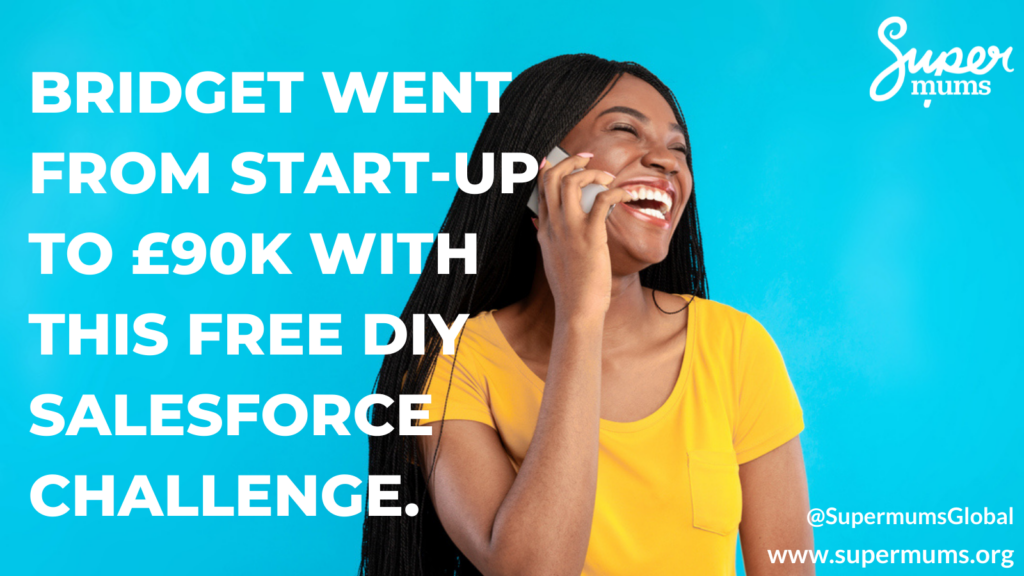 Sign up and take the 5 day Salesforce Marketing Cloud career challenge
Join over 400+ trainees who are forging their new career in the Salesforce eco-system.
"Supermums is innovating the way that we use Trailhead Academy content. They take our core Marketing Cloud course content and deliver a fully virtual learning programme across 14 weeks to help those improve their existing marketing knowledge and customer journeys. As part of their programme they also offer access to a trail org, exam prep sessions and recruitment services to fully support trainees on every step of their marketing career journey. We're proud to support Supermums and their mission to empower parents and returners to the workforce in the Salesforce ecosystem."
Stuart Mills
VP, Trailhead & Ecosystem EMEA, Salesforce
"I have had such a great experience with Supermums. We discussed what courses might be appropriate for me and during the lockdown I took the opportunity to add to my consultancy and marketing skills. I am delighted that I made the decision to do these courses as I gained theoretical and practical hands on experience and had the opportunity to work with Supermums consultancy partners. If I need to upskill again, I will certainly be doing it with Supermums"
Consultancy March 2019 & Marketing Cloud Oct 2020 cohorts
EMEA
'Gaining an insight into working with a project manager was useful and interesting as this is a world that i have never worked in before'
EMEA Admin cohort, Nov 2018
"Thank you for all of your support during the Admin & Marketing Cloud courses. The Supermums sessions were so enjoyable, well presented and you definitely were a big part of my success in passing two Salesforce certifications!"
Admin 2019 & Marketing Cloud 2020 Cohorts
EMEA
"The format of the course, in terms of being in a specific cohort with weekly webinars and homework, really worked for me as it gave me focus."
USA Admin cohort, Dec 2020
"The trainer was amazing, so patient and great at explaining more technical topics. The most valuable part of the course for me was access to the trail orgs which meant i was able to put into practice the theory learnt. I also thought the structure of once a week virtual lessons followed by homework worked really well."
Marketing Cloud March 2020
EMEA