Salesforce Black Friday Deals 2021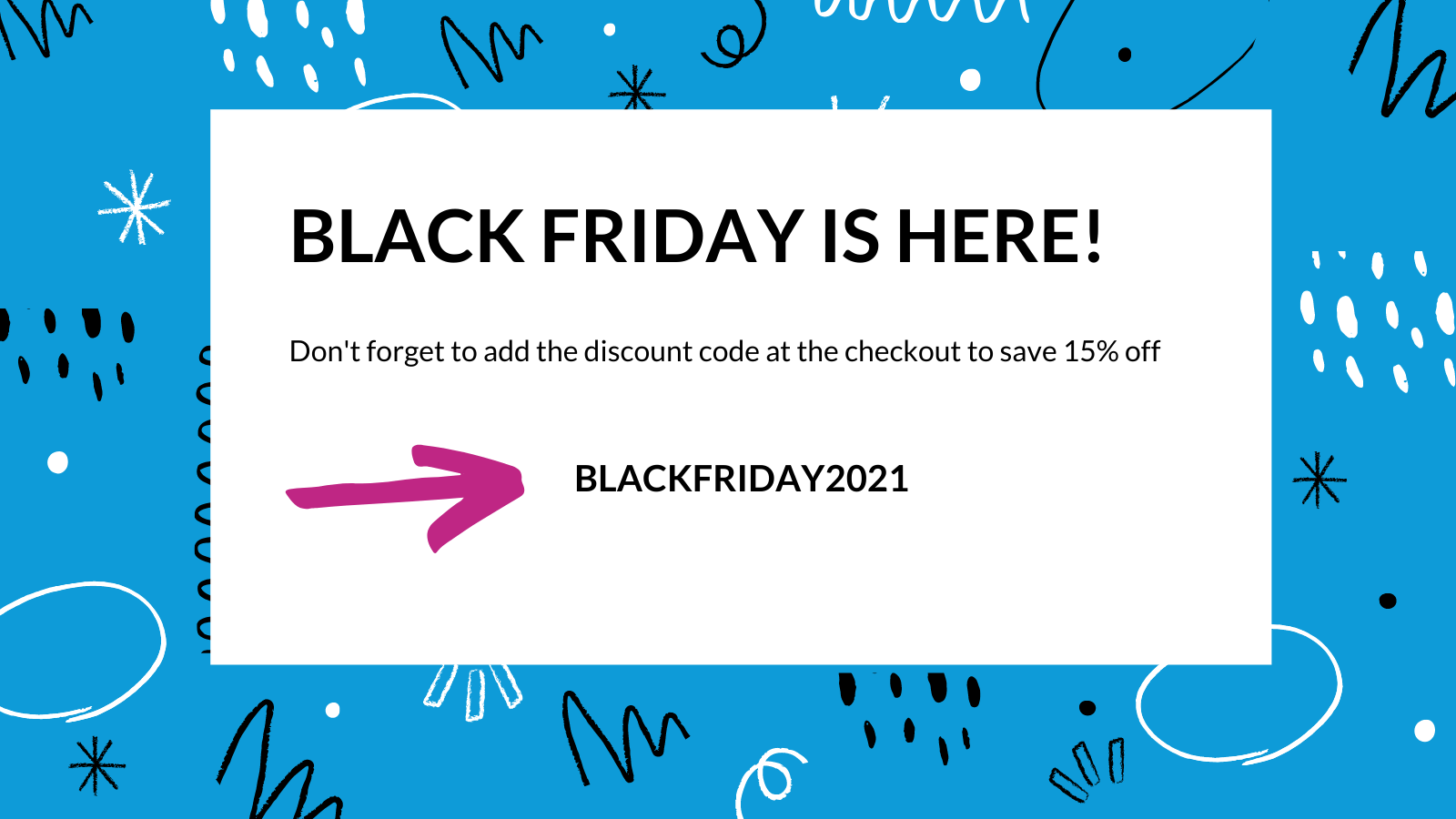 We're offering some amazing deals for Black Friday to kick start or boost your career and be kind to your wallet. Offers end on Cyber Monday! 
Our courses have helped over 500+ Mums (and Dads), across 9 different countries to boost their confidence after a career break, kickstart to a new career or help upskill you when you are going for that promotion.
We are more than just a training course. By studying with us you become part of our powerful community!
Supermums is renowned in the Salesforce eco-system for the talent, the energy and the professionalism and we want you to take that step and join us.
So…..what are you waiting for?
**Apply and pay in full between 25th – 29th November to save 15% off our full courses!**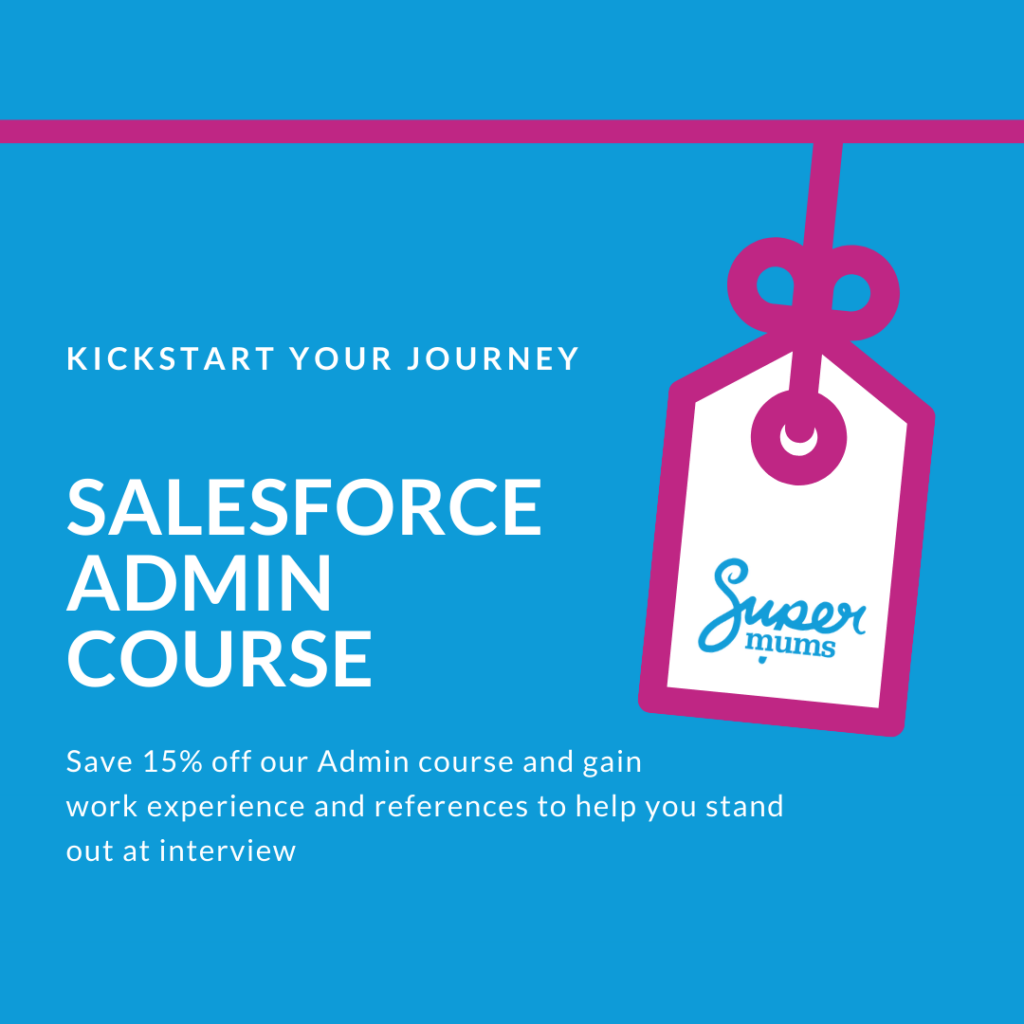 Salesforce Administrator course
Are you just starting your journey or need to prove you know the basics? Salesforce Admin course is perfect for you as its the foundation to everything Salesforce.
Get 15% off our Salesforce Admin course pay only (includes taxes):
£1734 GBP
$2337 USD
$3204 AUSD
Use discount code: BLACKFRIDAY2021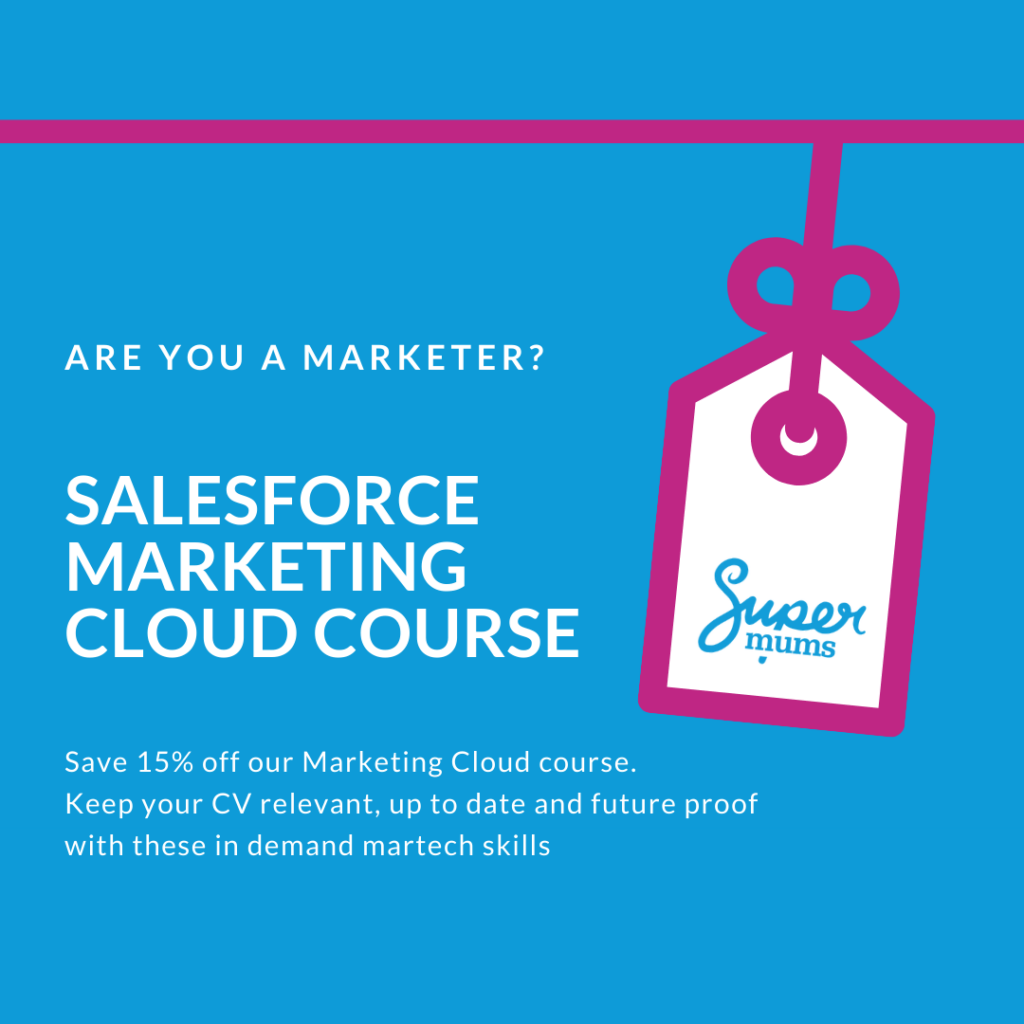 Salesforce Marketing Cloud Course
Our Salesforce Marketing Cloud course, in partnership with Trailhead Academy, is what your CV needs to keep you relevant, up to date and future proof…..and it includes 3 courses in 1.
Grab your place on our Salesforce Marketing Cloud course and pay only (include taxes):
£1734 GBP
$2337 USD
$3204 AUSD
Use discount code: BLACKFRIDAY2021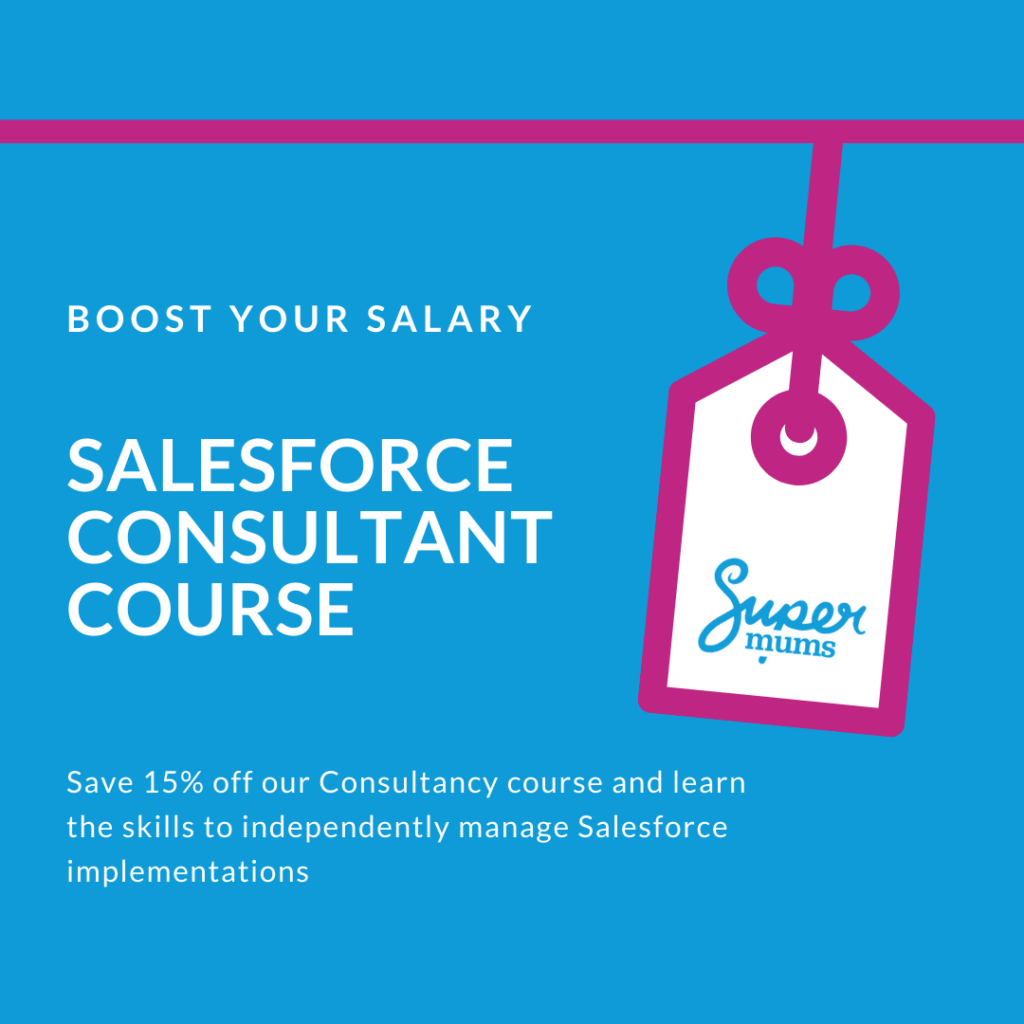 Salesforce Consultant Course
This is the next step after the Admin certification for those that want to independently manage Salesforce implementations either internally or as a contractor and earn a higher salary.
Save your place our next Salesforce Consultancy course and pay only (including taxes):
£1020 GBP
$1360 USD
$1904 AUSD
Use discount code: BLACKFRIDAY2021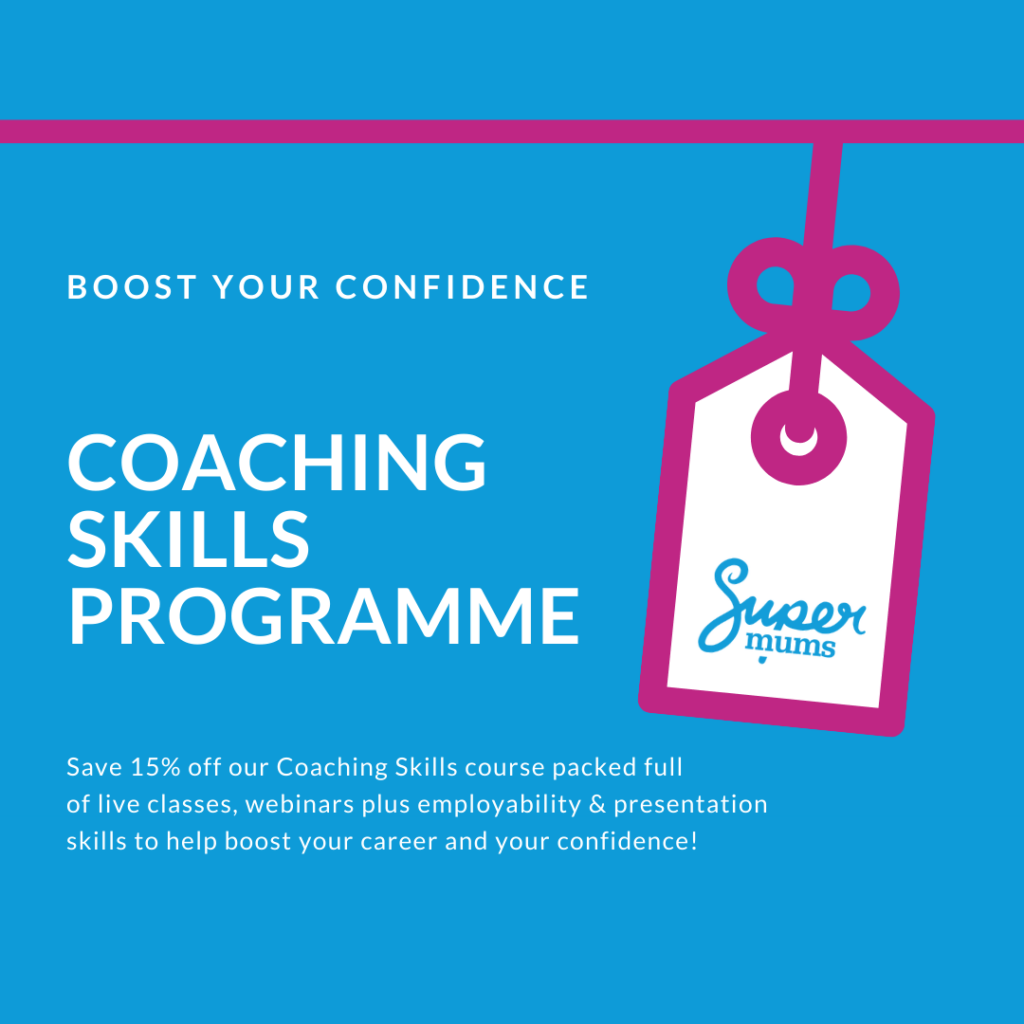 Coaching Skills Course
If you would like to empower yourself and others then sign up and pay in full to our Coaching Skills Programme by 29th November and save 15% with our BLACKFRIDAY2021 discount code.
Get equipped with coaching tools and techniques to power your success personally and professionally. Every Salesforce professional should have coaching tools in their toolkit to support users, as well as build their own confidence and intellect. 
Sign up now and pay only (including taxes):
£306 GBP
$408 USD
$612 AUSD
Do you have questions that you need to ask before you can take that final step?
Drop in to our live Q&A session to get your final questions answered and make sure you are ready to apply and take the first step to a flexible and rewarding new career!
Just click the link and reserve your spot to ask Supermums founder & CEO Heather Black and our Supermums Abigail & Chelyn anything you want to know:
"I really feel, that especially due to COVID-19, there is no way I'd be reaching my Salesforce goals without the help of Supermums. Thank you so much! I truly am grateful!"
Subscribe To Our Newsflash
Get Updates And Learn From The Best