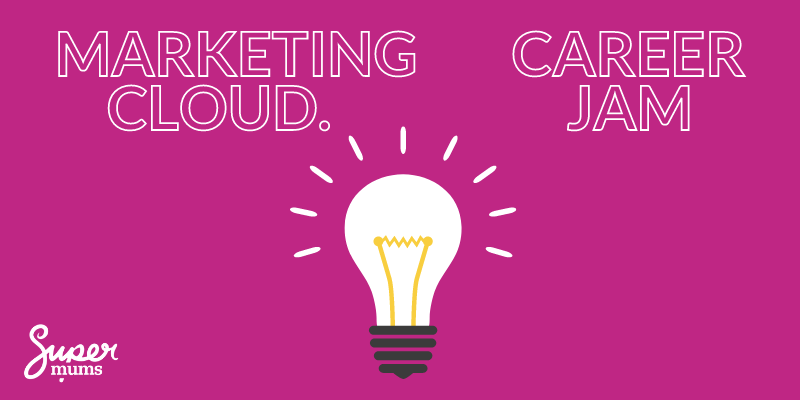 Supermums Marketing Career Jam
About The Career Jam
Watch back our first Marketing Cloud Career Jam! Are you thinking about training in Salesforce or looking for your first Salesforce role?
We heard from Supermums who are working in the Salesforce ecosystem, partners and how the work experience they offer is helping our trainees and our Marketing Cloud course sponsor, Accenture, and the benefits Marketing Cloud has given them to be able to reach out to their customers.
It's a fun and fast way to get an understanding of Marketing Cloud and how our course can help you get started or advance your existing career and knowledge……its also your chance to benefit from their wisdom so you can head to the job market with confidence.
Details

September 15, 2020

55 Minutes
Speakers

Bruna Schwerz

Marketing Cloud Specialist, Salesforce

Daher Nemri

CEO, SAMA Consulting

Kerry Townsend

Operations Manager, Accenture

Vicki Mortiz-Henry

Head of Training, Supermums