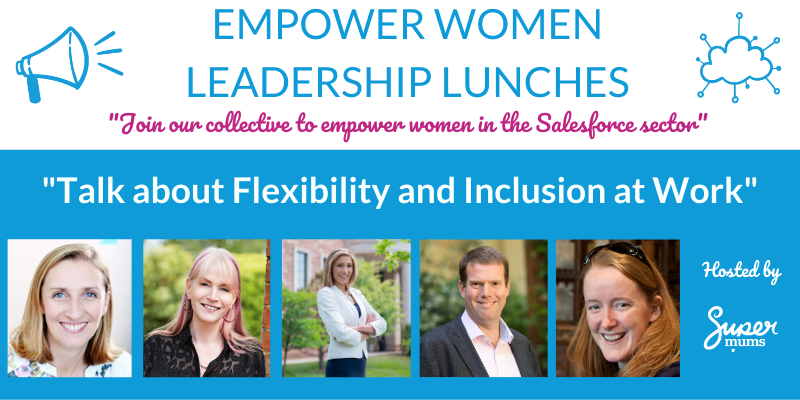 Empower Women in Leadership – Supporting Flexibility and Inclusion at work
About The Webinar
We hosted the third webinar in our 'Empower Women in Leadership' series to discuss the future of flexibility and inclusion.
The aim of these events are to shape, influence and inform companies within the Salesforce eco-system about how they can implement new ways to attract, support and retain women in the workplace to help increase the number of women in tech, support gender equality and women returners.
With a massive and unexpected shift in working patterns for most, leaders and managers have had to quickly grapple with best practices around flexible working and how to make a virtual team feel included and supported when they are juggling many different hats and schedules.
The webinar 'Supporting Flexibility and Inclusion at Work' focused on the future of flexible working for Salesforce customers and its partners. What has the impact been and what will be the 'new normal' be?
Details

July 7, 2020

60 Minutes
Speakers

Heather Black

Founder and CEO of Supermums

Liese Lord

Founder of The Lightbulb Tree

Dr Stefanie K Johnson

Associate professor of management at University of Colorado

Anna Healey

Senior Manager, PwC