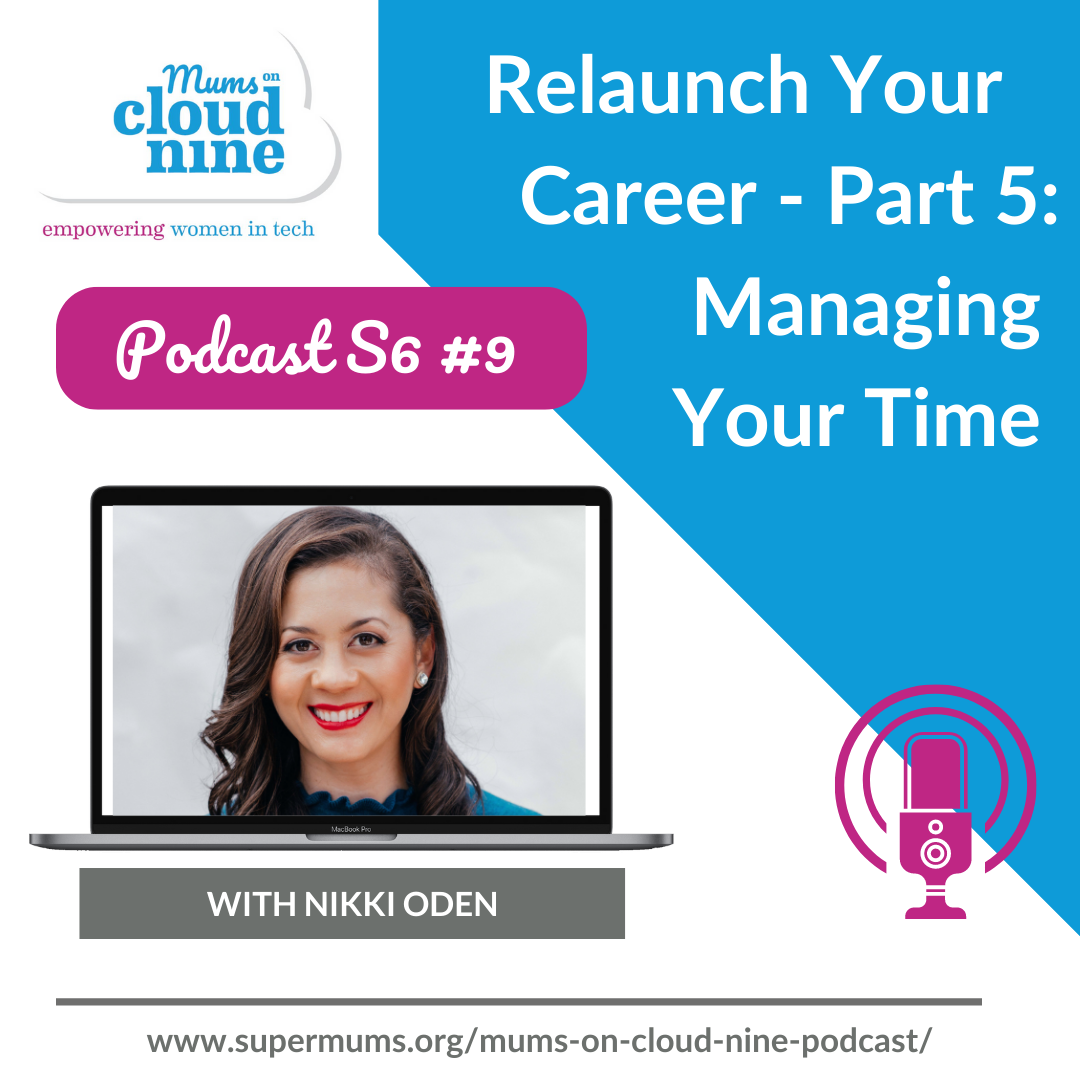 S6 Ep 9 – Relaunch Your Career – Part 5 – How to Manage Your Time Better
Welcome to Part 5 of the Relaunch Your Career series. Do you struggle with time management? Do you find yourself running out of time before finishing a task? Fear not, as it is often at the top of people's lists of struggles, particularly with mums.
Today I am joined with Nikki Oden to discuss the importance of time management. Nikki will be sharing her secret tips on how to manage your time efficiently.
Highlights from this episode:
(01:10) Introduction to Nikki
(01:57) Fight or flight
(03:55) Alice in Wonderland
(07:00) Bite size
(12:06) Agile prioritisation
(15:58) Mum guilt
(21:01) Technology can help
Find out more about how Supermums empowers women around the globe with training and recruitment services. Join us to train, volunteer, sponsor or hire our amazing women in tech. Visit https://supermums.org/
Find out about our free short courses here to start or progress your career in tech – https://supermums.org/accelerate-your-salesforce-career/
Download our positive affirmation screensavers here to remind yourself how to be a Mum on Cloud Nine – https://supermums.org/screensavers/
Listen Now
Episode Highlights
This podcast is sponsored by RB, in partnership with Enfa.
Listen Anytime On Your Favourite Platform