So what does it mean to be a Salesforce Admin some of you may ask? An admin can wear many hats, and the variety in the role can be the most rewarding.
Supermums Founder & CEO, Heather, presented on this topic at Dreamforce in 2019 and talked about the four persona's of an awesome admin. Here is a quick summary:
Guardian – An admin has to give and revoke user access to the system and check that users can only see what they are meant to in order to keep the data secure. It's an important job.
Doctor – An admin has to do health checks and run a support desk to triage people's questions, needs and problems. You could find yourself fixing a bug, building new features or training someone. Each day is never the same.
Leader – Admins get to have the exciting job of learning all about all of the wonderful features and solutions that Salesforce and App Exchange partners release, but they also need to conduct business analysis to understand people's needs. They then need to put the two together and propose the right solutions to transform the way the company and team work to achieve outcomes.
House Keeper – The admin has to agree business rules with the team around data quality and integrity and implement technical solutions to minimise the risk of required data not being input correctly. A system is only as good as the data held within it that users trust.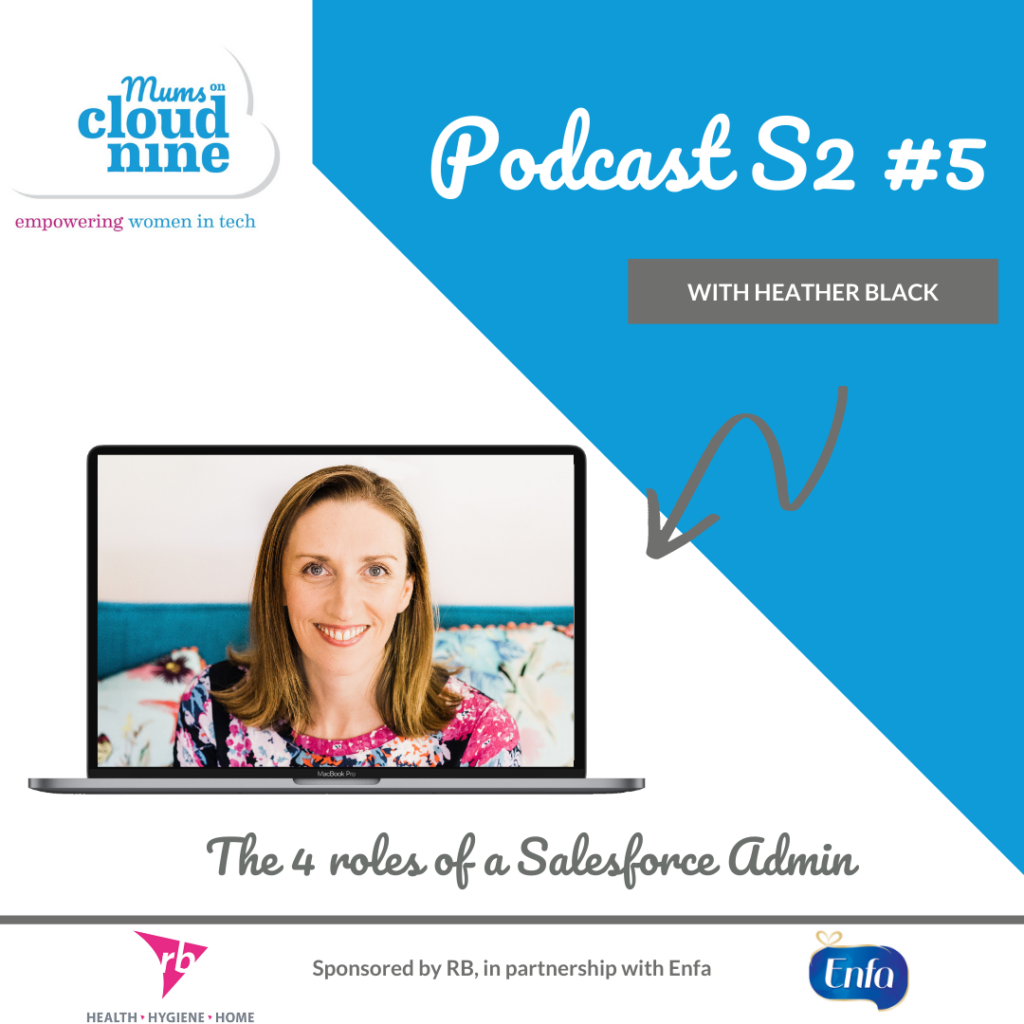 Listen to our latest Mums on Cloud Nine podcast where Heather delves into this subject. Also hear from 3 of the Supermums team, Vicki, Brooke and Nicki who join her to talk about their journey, how they became a Salesforce Admin and what it entailed.
Check out this weeks case study with Jen, mum of two from Vermont, USA.
A change in role encouraged her to find out more about Salesforce and Supermums offered the ideal training programme that she needed to support and expand her knowledge.  Read Jen's story here.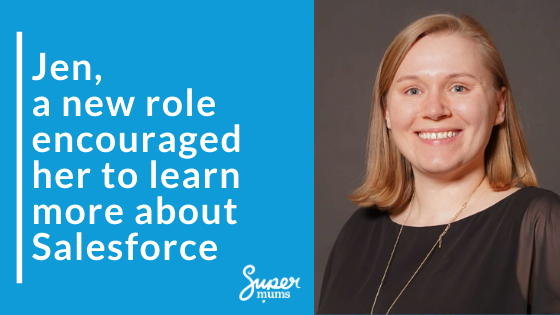 If you would like to sign up become an awesome admin then join our Admin Course starting next month. The deadline to apply is 26th November but with only 20 places per cohort, we always sell out so don't miss you chance to grab your place!