8 Reasons why a Salesforce Career Makes You Happy!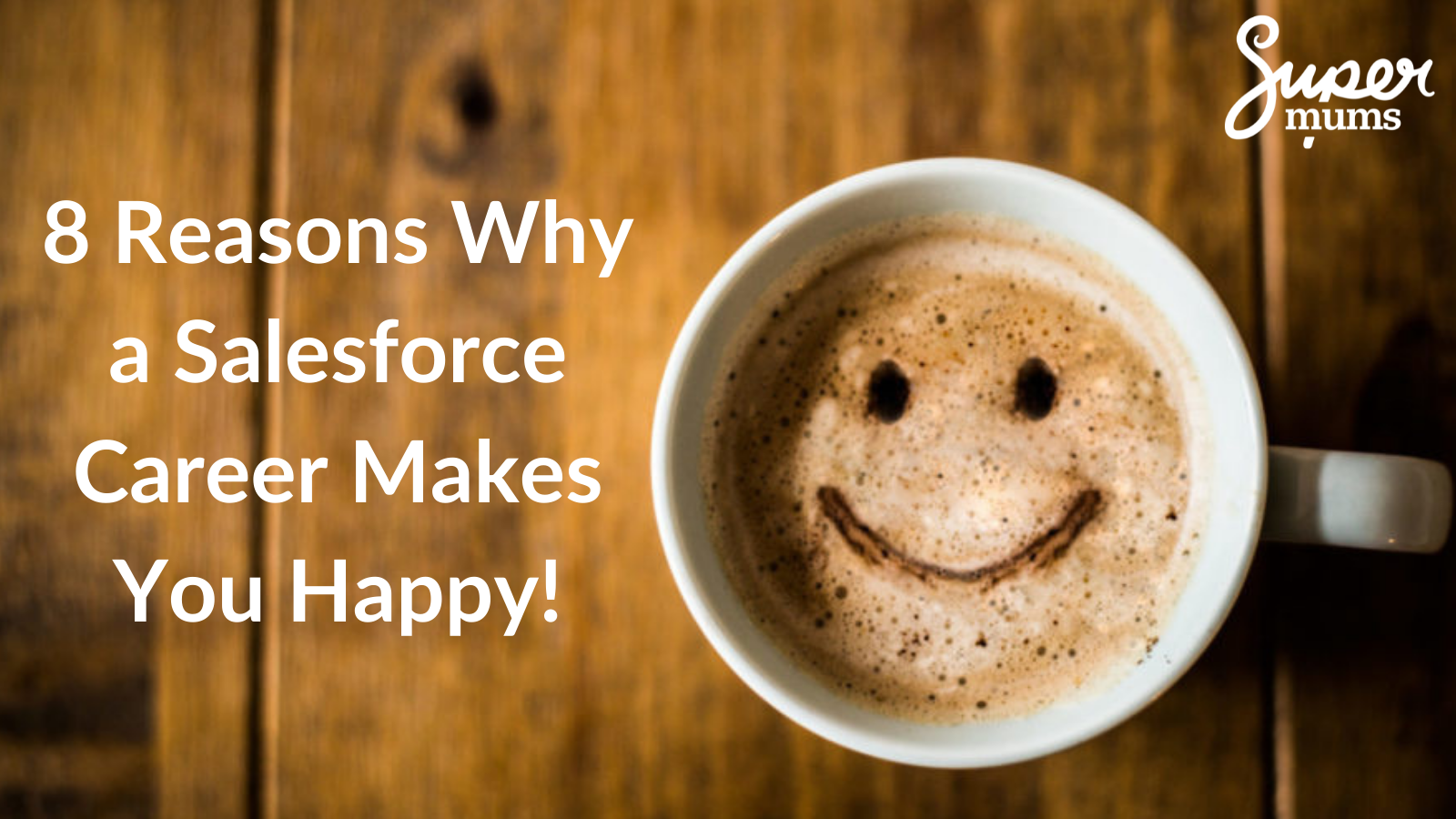 A Salesforce Career makes you happy because it is about making other people happy…..and surely that's the best feeling in the world! Personally I could think of nothing worse than having a soulless job that doesn't make a difference to someone. It's why i love my job as a Salesforce professional helping businesses and their teams to implement CRM systems. 
Whenever I start a new teaching class (when I am implementing Salesforce) one of my opening messages is "My ultimate goal is to make you happy and ensure you have a smile on your face by the time i finish this project and this is why."
As a Salesforce professional…
1 – I want to help you solve your pain points.
The things that annoy you everyday about your current system or way of working. Treat this is as your counselling session if you must to share these frustrations as we talk through these processes and work with me to solve them. I will share with you what's possible instead and work with you on finding solutions.
2 – I want to help take boring administration from your desk so we can focus your time on the things that excite you the most.
We can achieve this through automating processes e.g. sending emails automatically, or getting clients to input their own information in the system through online forms. Together let's see how much time we can save for you so you have to do less admin work, finish work on time and spend more time doing the things you love.
3 – I want to help you achieve and exceed your performance targets by improving your working processes and the overall customer experience.
Tell me what would help you to make shifts in producing outcomes for your customers, what do you need that is going to make you deliver a better service for your prospects and clients. 
4 – I want to help you a manage to sleep better at night and relax on holiday.
With Salesforce, you have big brother visibility of performance and information at the touch of the button. You don't need to ask and wait to understand how things are going but you can watch from a distance and know things are in process.
5 – I want to help the business leaders achieve their business goals.
How? Through implementing a solution that everyone enjoys using and in return improves the efficiency and performance of their team and improves customer satisfaction and retention.
6 – I want to spend time getting under the hood of your business.
I want to understand what makes things tick and building a solution that is going go to work for all team members. Ultimately Salesforce should become the living beating heart of a business that everyone wants to use every day as they can't live without it. 
7 – Everyone needs a coach!
It makes me happy to be coaching you as a team talking about your needs as much as I enjoy building a solution and bringing this back to you to see what you think. 
8 – I can add value to your project
I feel I can really add value to this project because of my experience in your industry, with the technology and with similar processes. These are some of the great outcomes I have achieved for similar clients…………..and i'm looking forward to helping you to achieve similar. 
"Ultimately i want to see a smile on your face when i leave you with a new system and then i know it's a job well done!"
Personally, i enjoy helping businesses to streamline their processes, clean up their data, see their performance more clearly and analyse what they can do better. In essence as a Salesforce professional is also a Management Consultant. I can help them to change the way they manage their business for their better through the power of technology. Its a fantastic feeling to see how you have transformed a business and to reflect on the trailblazer story from where they were to where they are now one year on.
If you want to step into a role which makes you happy where you can make a difference to a business and their employees by making them happier, then check out if a Salesforce Career is for you.
If you want to get started today on your new job or career today then benefit from our early bird offer on our Salesforce Admin Training Programme if you sign up before the end of March, just add EARLYBIRDMARCH22 at the checkout.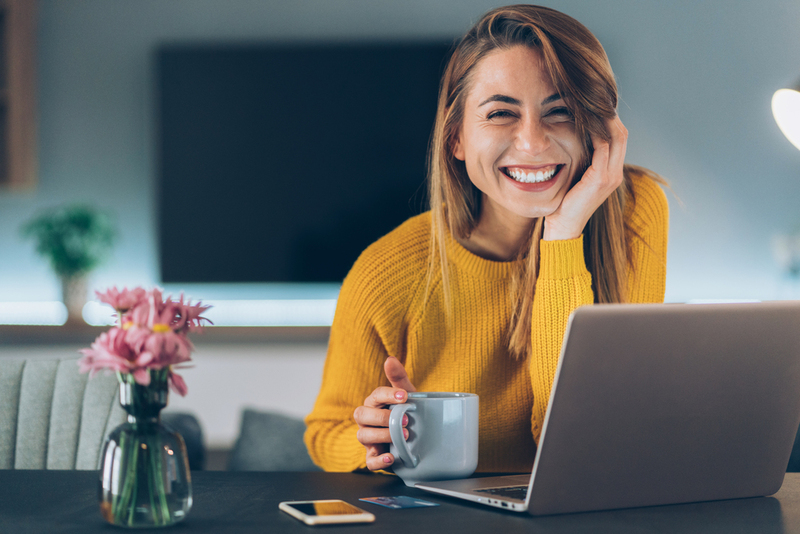 Subscribe To Our Newsflash
Get Updates And Learn From The Best